Rupert Murdoch's son Lachlan to become Fox CEO after Disney deal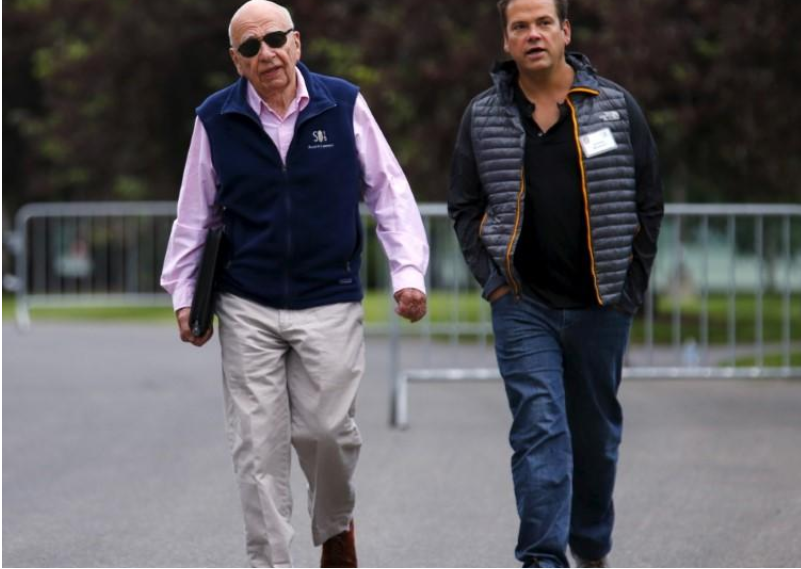 21st Century Fox Executive Co-Chairmen Rupert Murdoch (L) and his son Lachlan attend the first day of the annual Allen and Co. media conference in Sun Valley, Idaho July 8, 2015. (Photo: Reuters)
Twenty First Century Fox's (FOXA.O) James Murdoch will be succeeded by his brother Lachlan as chief executive officer once the company's TV and film assets are acquired by Walt Disney Co (DIS.N), Fox said on Wednesday.Lachlan and his father Rupert Murdoch will serve as co-chairmen of the new Fox, while current Chief Financial Officer John Nallen will also take the role of chief operating officer.
Fox agreed last year to sell the bulk of its film and TV assets to Walt Disney in a $52.4 billion deal. It expects to ask shareholders for approval of the transaction this summer.
The company has declined to comment on reports that Comcast Corp (CMCSA.O) is preparing a rival all-cash offer for the same Fox assets.
The new Fox will house assets including Fox News, Fox Business Network and sports cable networks, the company said.
(Corrects paragraph 1 to show Lachlan Murdoch will succeed his brother James as CEO.)