China's convenience store sales rise 6.3 pct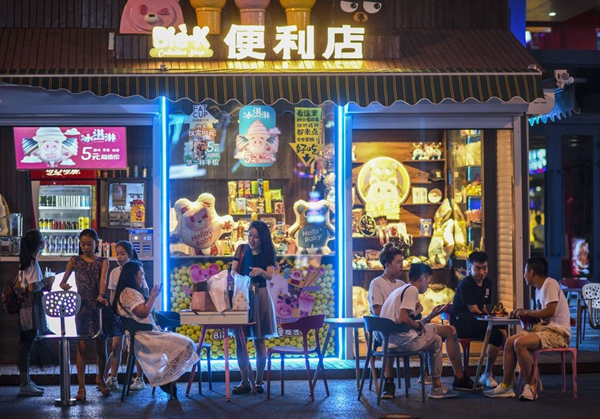 People have a rest in front of a convenience store in Urumqi, northwest China's Xinjiang Uygur Autonomous Region, July 14, 2019. (Photo: Xinhua)
Retail sales of China's convenience stores grew 6.3 percent year on year during the first three quarters of the year, according to a survey conducted by the Ministry of Commerce.
The growth rate was fastest among all major types of retail formats, the survey showed.
The country's convenience-store market has been booming during the first three quarters with accelerated sales growth and rapid network expansion.
Some 12,000 new convenience stores were opened in the country during the period.
Leading convenience-store companies, especially foreign firms, have hiked their investment in the Chinese market. Currently, a majority of provincial capitals have international convenience-store brands.
Some local governments have introduced new policies to encourage the development of convenience stores and help them improve services, the ministry said.
For instance, convenience stores are encouraged to open inside new subway stations in Beijing, while those selling breakfast and vegetables will be given financial support.
In the southeastern city of Xiamen, citizens can apply for temporary ID certificates and pay traffic fines at some convenience stores.
The ministry pledged more efforts to improve the business environment and promote the healthy and rapid development of the convenience-store sector.