Microsoft resumes sales of Huawei laptops online: report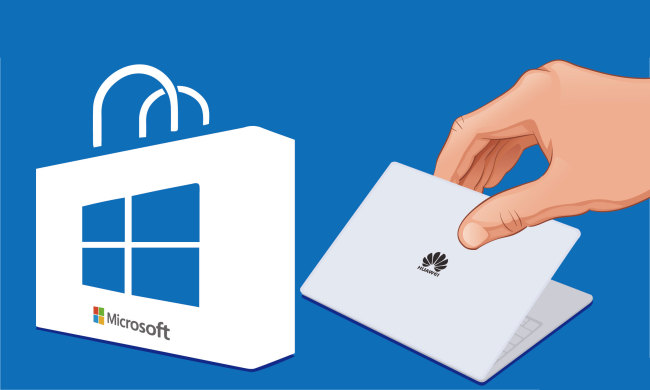 The logo of Microsoft and Huawei. (Photo: IC)

Microsoft has resumed the sales of Huawei laptops on its official website after Huawei products were removed from its online store several weeks ago, US-based CNBC reported.
The report says Microsoft's decision implied the "evolving dynamic for US companies that have done business with Huawei" despite the escalating trade tension between China and US, adding that it is a sign of "cooperation with a company that delivers Windows revenue, which is still core to Microsoft's business."
A series of its laptops, including Huawei's MateBook 13, MateBook and MateBook X Pro have reemerged on the online store of Microsoft.
The ban imposed on Huawei last month by the US government has resulted in many US's transnationals suspending cooperation with the Chinese firm. Shortly after the restriction, Microsoft's advertising of Huawei devices vanished.
A 90-day reprieve issued by the administration has since led to changes in the way companies like Google can work with Huawei, said CNBC, suggesting Microsoft might be following the same trend.
In an email written by the company's spokesperson to CNBC, it said "We have been evaluating, and will continue to respond to, the many business, technical and regulatory complexities stemming from the recent addition of Huawei to the US Department of Commerce's Export Administration Regulations Entity List. As a result, we are resuming the sale of existing inventory of Huawei devices at Microsoft Store."
Microsoft also committed to "providing exceptional customer experiences" with Huawei devices. This includes updates to Microsoft software.
A Chinese entrepreneur Dong Min, vice president of internet company All View Cloud (AVC), said in an interview with business news website eeo.com that since Huawei announced the plan to develop its own operating system, many US companies found the move to sever the ties with Huawei no longer makes sense.
"Instead, it will stimulate Huawei's capability in terms of the research and development on its own operating system. Therefore, they have resumed cooperation with Huawei under the pressure posed by the potential competitor," Dong added.
According to CNBC, other US companies have lowered their revenue forecasts amid concerns about lower sales to Huawei.
Ren Zhengfei, the founder of Huawei, has gone on-record saying that despite the financial blows Huawei is bearing from the US ban, the company still intends to invest 100 billion US dollars over the next five years to make network infrastructure more efficient and reliable.
"There was no plan to reduce research spending. We promise to make more contributions to theoretical science in the future," Ren added.