Ford posts strong Q3 earnings
CHICAGO, Oct. 28 (Xinhua) -- U.S. Ford Motor Co. reported pre-tax earnings of 3.6 billion dollars and 9.7 percent pre-tax margin in the third quarter of this year, beating market expectations.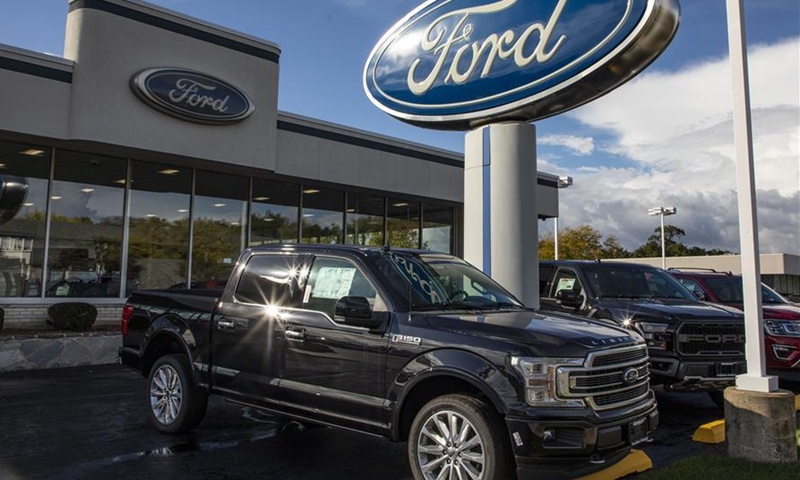 Revenue of the U.S. automaker was 37.5 billion dollars in the third quarter, with net income at 2.4 billion dollars and net income margin at 6.4 percent, according to the quarterly results released by Ford on its website on Wednesday.
The Dearborn-based automaker generates 11.1 billion dollars in company operating cash flow, including 6.3 billion dollars of adjusted free cash flow, and ending the third quarter with nearly 30 billion dollars in cash and more than 45 billion dollars in liquidity.
Ford attributed the strong performance to higher consumer demand, better operational execution, and the strategy of focusing on franchise strengths.
In North America, Ford's automotive business increased one point in market share; in the United States, F-Series trucks market share increased by 1.7 points to more than 35 percent. Market share of regional mix of popular and profitable Ford trucks and commercial vehicles reached 57 percent. The pre-tax margin was 12.5 percent in North America.
Ford continued to derive benefits from its restructuring program in Europe, realizing a cumulative 1 billion dollar reduction in structural costs since 2018.
Ford's wholesale product shipments in China went up 22 percent in the third quarter as market share of the company's mix of SUVs increased 13 points to 36 percent. Ford also reported pre-tax earnings increase on the Chinese market in the third quarter, the second straight quarter of improvement.
In South America, Ford posted its fourth straight year-over-year improvement in quarterly pre-tax earnings.
Ford is expecting positive full-year 2020 adjusted pre-tax earnings.