Facebook's Libra shines spotlight on digital currency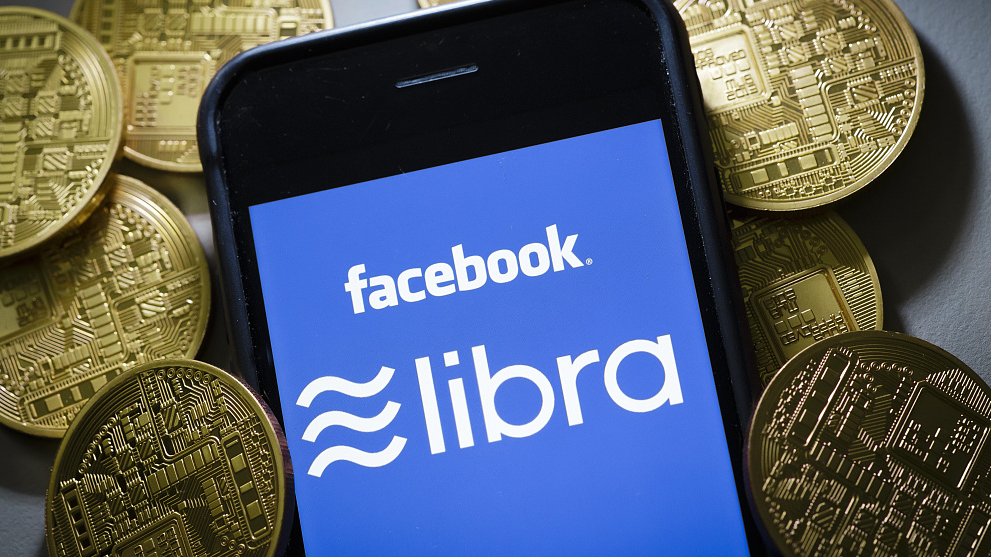 (Photo: CGTN)
Facebook made headlines this week in a statement showcasing its latest plan for a new cryptocurrency, Libra, and a new digital wallet, Calibra. Of course, the announcement sparked ample and healthy conversation among the global community.
But, regardless of which side of the coin you fall on, this news has placed the spotlight back on digital currencies and jazzed up the debate over a cashless society and customer protection — all at the same time.
Cash or no cash? That is the question — and the trend leans toward the society of the future wanting to be a cashless society. We know many global banks have been heavily investing in innovation, technology and, of course, in fintech.
But recently, Bank of America CEO, Brian Moynihan, stated a cashless society could improve customer experience and cut billions of dollars in costs. "On the other hand, between now and tomorrow at this time, 800,000 people will walk in our branches," Moynihan said recently in an interview with FOX Business's Maria Bartiromo. "It's a high-tech business but you need both to be successful."
The fact that we live in a click of a button society, buy goods and communicate (at times only) online, makes it not too far-fetched to send money around the world in the same manner and at the same speed. And with a cashless society leading to higher profits for banks, it might just become our reality.
Still, there is a difficult road ahead for Facebook to get current and new audiences to completely adapt to Libra.
The challenge falls in-line with convincing users how embracing Libra will make their lives easier and why consumers should use their "branded" currency versus traditional currency. But should any cryptocurrencies or digital payment systems want to emerge as the leader among consumers, customer protection, data privacy and cybersecurity must be addressed.
This cannot be ignored — especially with more tech savvy and educated consumers joining the global consumer-base daily.
However, if you think the banking industry, other cryptocurrency and wallets, and traditional credit card companies are standing by and watching Facebook steal the show, you have another thing coming.
A digital economy means more connectivity, and the connectivity indicates a greater potential for additional streams of revenue. Competition will be fierce.
In fact, Barclays estimates that Facebook's digital currency can bring an additional 19 billion U.S. dollars to its revenue stream by 2021. Additional billions aside, Facebook can also reach those who do not have bank accounts or credit cards – financial tools currently inaccessible to roughly 1.7 billion people across the globe.
With Calibra joining the cast and available to any user with an inexpensive smartphone, it will be intriguing to see how many other companies climb onto the cryptocurrency stage.
However, with Facebook setting its launch date for 2020, one thing is certain: the digital payment and currency game has already changed – bringing the future, for global consumers, closer to now.