China JAC Motors fined $24.7M for emission fraud
Chinese carmaker Anhui Jianghuai Automobile Group Corp. Ltd. (JAC Motors) is facing a regulatory fine of over 170 million yuan (24.7 million U.S. dollars) over emissions fraud.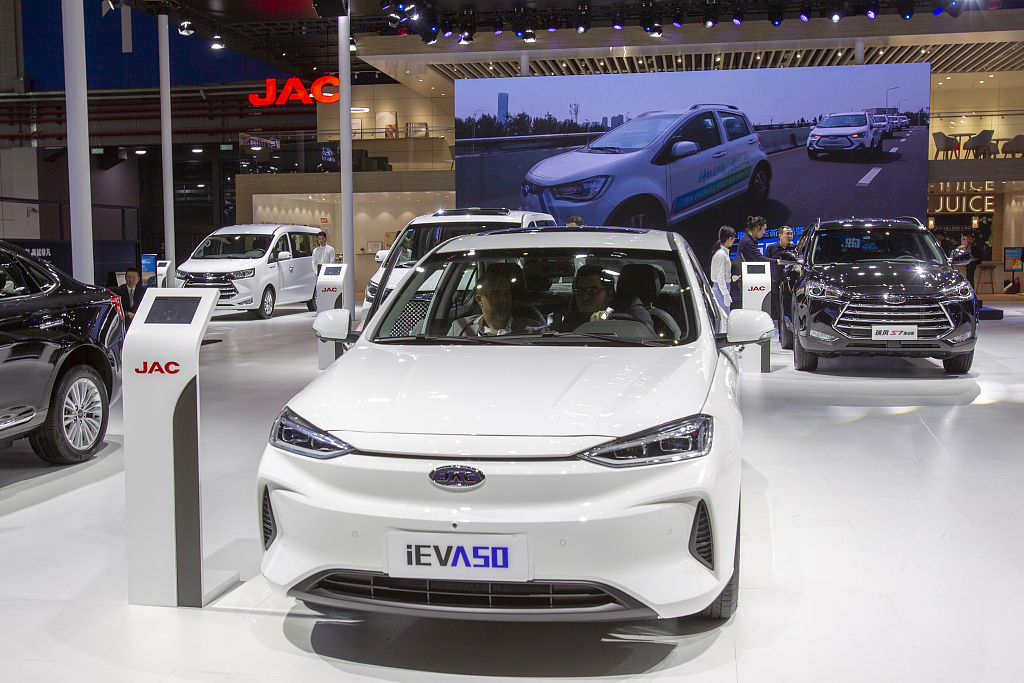 Photo: VCG
JAC Motors said in a stock exchange filing on Saturday that it had received an administrative penalty from the Beijing Municipal Ecological Environment Bureau.
An inspection by the bureau showed that the on-board diagnostics (OBD) system on three new vehicles, a pollution control device used for emission detections, failed regulatory requirements, said the filing to the Shanghai Stock Exchange.
The vehicles did not meet official emission standards and should not receive go-ahead for sales. The carmaker violated the country's law on the prevention and control of air pollution by selling substandard products as fine products, the bureau found.
The bureau ordered the carmaker to halt production and make rectification. It also ordered confiscation of illegal earnings of about 880,000 yuan and a further 169.5 million yuan fine, twice of the value of the 765 trucks involved in the fraud.
JAC Motors said the trucks were only sold in Beijing and as the city imposed a tougher emission standard starting September, the model's production had been stopped, thus impacting no current business operations.