Chinese firm to rival Samsung in flexible AMOLED screens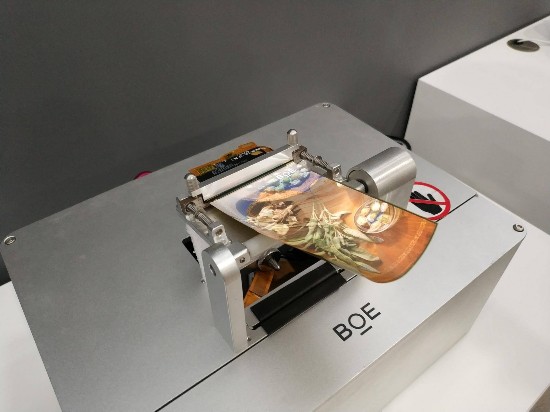 (Photo: People's Daily Online)
BOE Technology Group Co., Ltd. announced on October 26 it has started mass production of flexible AMOLED screens, the second display producer to do so after Samsung Electronics.
The first batch of screens produced in Chengdu, capital of southwest China's Sichuan Province, have been delivered to smart phone makers including Huawei and Xiaomi.
BOE said the screens, only 0.03 mm thick, can be bent and are mainly used in mobile phones, wearables and other portable electronics.
"The mass production of our sixth generation AMOLED will substantially improve BOE's competitiveness," said Chen Yanshun, BOE chief executive officer.
BOE has plans for another AMOLED factory in Mianyang, also in Sichuan, to go into operation in two years.
Encouraged by the announcement, BOE shares on Thursday rose 0.7 percent to 5.76 yuan ($0.87) on the Shanghai Stock Exchange. The company's net profit more than doubled in the third quarter of the year, and its revenue went up nearly 30 percent.
Not only BOE, but other Chinese businesses are jumping into the smart phone display business. Tianma Micro-electronics Co., Ltd., for instance, has plans to increase investment.
As to China's entire display sector, investment in assembly lines planned or under construction for screens for TVs, computers, smart phones and other devices has reached 800 billion yuan. Industry associations predicted the country will overtake the Republic of Korea as the world's largest producer for display screens as early as 2019.