Russian agricultural products to have larger share in China-Russia bilateral trade: Chinese ambassador
Global Times
1602660354000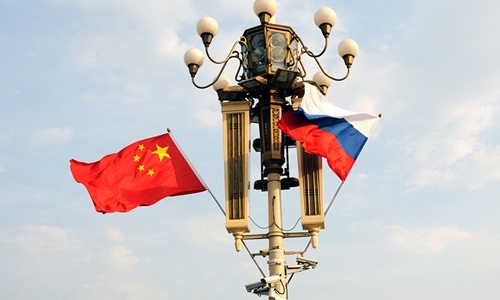 With bilateral exchange of goods and personnel recovering gradually, China-Russia economic and trade ties will see faster growth. Agricultural products are set to have more share in bilateral goods trade in the future, a senior Chinese official said.
Chinese Ambassador to Russia Zhang Hanhui said in a recent interview that the agricultural sector has become a new highlight of Sino-Russian practical cooperation.
Agricultural trade between the two countries achieved growth despite the impact of the COVID-19 pandemic, reaching $2.86 billion in the first half of the year, among which, China imported $2.15 billion of agricultural products from Russia, up 29.1 percent on a yearly basis.
"There is reason to believe that as long as Russian agricultural products are sufficiently competitive, their proportion in bilateral trade cooperation will continue to grow," Zhang said.
Eight more Russian firms have been allowed to supply meat and poultry by-products to China, taking the number to 49, Russia Today reported in September, citing Russia's food safety regulator.
Data showed that in the first half of this year, Russia has more than doubled its meat exports to China, which is now the largest buyer of Russian meat, ahead of Ukraine.
In 2019, China approved wheat imports from the Russian region of Kurgan. It also approved soybean imports from all parts of Russia.
As for the overall trade picture between the two countries, it has shown high resilience even though the pandemic crisis has dealt a blow to global industrial chain and supply chain, the ambassador said.
In the first eight months of the year, trade value between China and Russia reached $68.63 billion, down 3.2 percent year-on-year, narrowing by 1.1 percentage points from the January-July period,official data showed.
"The fundamentals and long-term positive trends of China-Russia trade have not changed," Zhang said.
China and Russia agreed last year to boost two-way trade to $200 billion by 2024, from the level of $107 billion in 2018.
At present, the Ministry of Commerce of China and the Ministry of Economic Development of the Russian Federation are accelerating the compilation of a roadmap for high-quality development of bilateral trade in order to implement the goal for 2024, said Zhang, while expressing confidence in achieving the goal.
In addition to trade, cooperation in the financial sector is also making progress.
"Deepening and expanding the scale of local currency settlement is one of the main directions for China and Russia to deepen financial cooperation. It will help improve the level of bilateral local currency use, avoid exchange rate risks brought by third-party currency settlement, and promote trade and investment facilitation," the ambassador said.
In the first quarter of 2020, only 46 percent of the goods bought and sold by Russia and China used the US dollar, which has dominated world trade for decades, according to the Central Bank of Russia, slipping to less than 50 percent for the first time.
Cooperation in the technology sector also has huge potential for the two countries. China and Russia agreed in September last year to strengthen cooperation in scientific and technological innovation, and the two countries designated the years of 2020 and 2021 as the "Year of Scientific and Technological Innovation" in each other's country.