African SMEs suffer as businesses close due to coronavirus
chinadaily.com.cn
1586358003000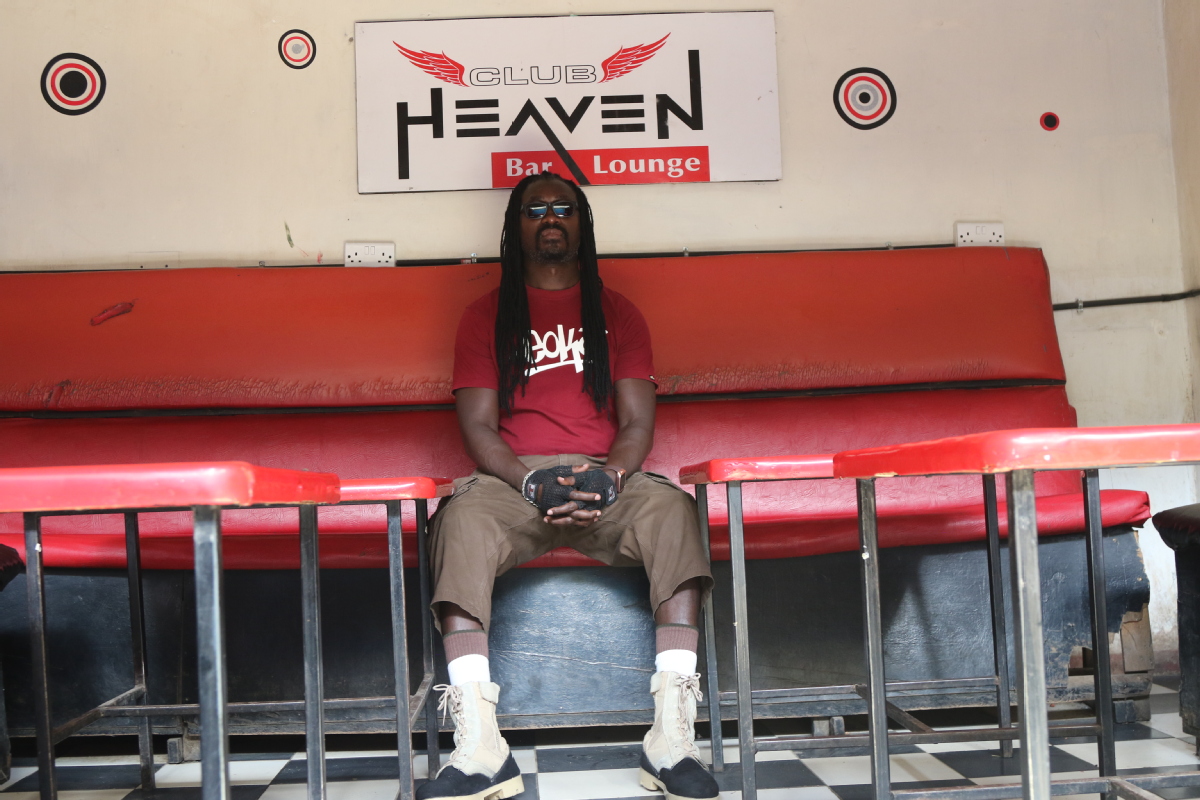 Renick Odede, an SME businessman, is seen inside his closed business, a bar and restaurant in Nairobi, Kenya in April, 2020. (Photo: chinadaily.com.cn)
As governments across Africa seek to mitigate against the economic toll the coronavirus is taking on their countries, small and medium-sized enterprises have raised concern that they stand to be left out if specific measures to address their sector are not taken.
Most SMEs across Africa do not have savings to cover expenses like rent and wages, as lockdowns across the continent see businesses close. Owing to the fact that most SMEs in Africa operate in an informal framework and are plentiful in number but small in size, players in the market are afraid government intervention might not reach them.
Renick Odede, a businessman running a bar and restaurant in Kenya's capital, Nairobi, said he has had to completely close his business for four weeks since the Kenyan government introduced restrictions to curb the spread of the virus.
"Since we closed down four weeks ago, I have not been making any income. I have had to send my 10 employees home on unpaid leave because I don't have money to pay their wages, let alone buy supplies for my home," Odede said.
Victor Otieno, managing director at Viffa Consult, an SME consultancy company based in Nairobi, said that Kenyan SMEs are coming from a difficult time, having braved the disruption of the post-election violence in 2018 and reduced funding as a result of the Central Bank's interest rate cap on loans, which was only lifted recently.
"The biggest problem facing SMEs during this pandemic is cash flow issues, so we welcome any intervention by the government, private sector or international donors to inject liquidity into the SME sector to keep businesses afloat," Otieno said.
Otieno said that the government should establish a business stabilization fund tailored to specifically cushion the impact of the coronavirus for SMEs.
"SMEs also need to come up with arrangements around discounts, delayed payments and credit within the supply chain if they are to survive in these times when movement restrictions have made it difficult to procure supplies," Otieno said.
"Apart from the government providing households with money to cushion themselves during this period, we would like the government to also consider those of us in the SME sector by establishing a fund for us," Odede said.
"Most of our businesses operate through credit and loans but since I am not making any income, I cannot pay my debt. It is a good thing that banks are restructuring loans to help businesses but some SMEs borrow from the informal sector and that is why we need government help," Odede added.
In South Africa, the government announced on March 23 that more than $100 million will be made available through a debt relief fund to assist SMEs in distress. Through the fund small businesses will receive a four-month tax holiday and can delay payment on 20 percent of their pay-as-you-earn liabilities.
In Nigeria, the central bank on March 16 announced a credit relief of $136 million to businesses affected by the coronavirus pandemic. The central bank said households, SMEs, airline service providers, hotels and health care merchants will benefit from the funds.
Despite South Africa and Nigeria announcing these wide-ranging relief measures to help cushion the blow of the coronavirus pandemic to SMEs, it is still unclear when funds will be available and how they will be accessed.