US stocks open lower as strong jobs data curb rate-cut hopes
NEW YORK, July 5 (Xinhua) -- U.S. stocks opened lower on Friday after the release of robust employment data, which dampened Wall Street's hopes for more easing monetary policy from the Federal Reserve.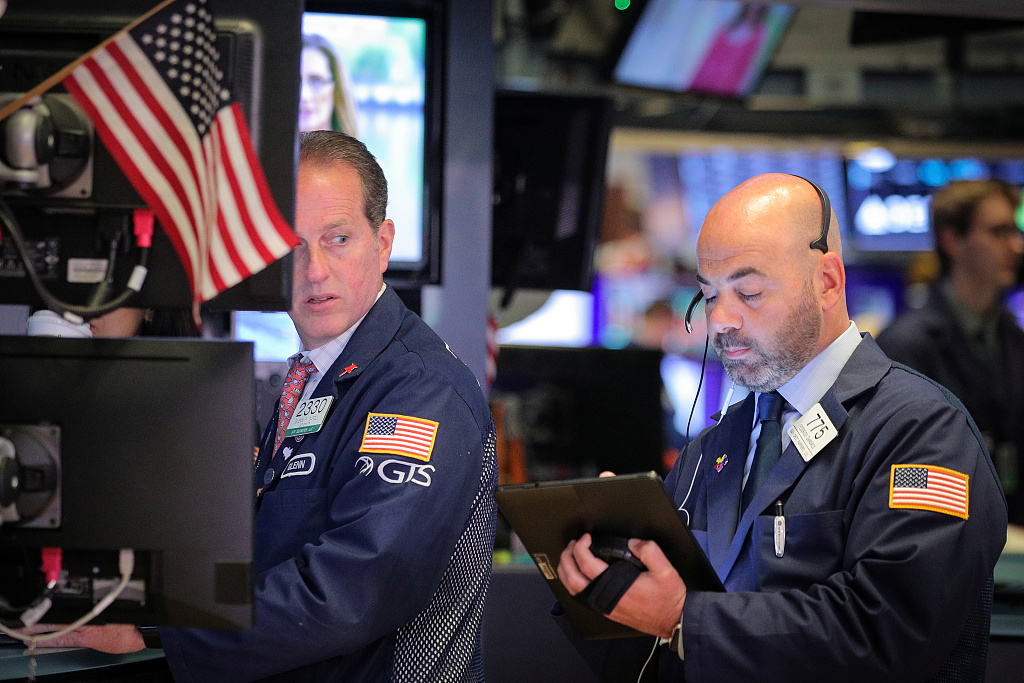 (Photo: VCG)
Shortly after the opening bell, the Dow Jones Industrial Average dropped 105.48 points, or 0.39 percent, to 26,860.52. The S&P 500 was down 15.15 points, or 0.51 percent, to 2,980.67. The Nasdaq Composite Index decreased 45.65 points, or 0.56 percent, to 8,124.58.
Ten of the 11 primary S&P 500 sectors traded lower, with both real estate and utilities down more than 1.5 percent shortly after the opening, leading the laggards. Financials climbed 0.35 percent, the only gainer among the groups.
U.S. total nonfarm payroll employment increased by 224,000 in June and the unemployment rate was little changed at 3.7 percent, the Department of Labor reported Friday.
Notable job gains occurred in professional and business services, in health care, and in transportation and warehousing, said the department.
Economists had forecast the U.S. economy added 165,000 jobs in June, after a stunningly low 75,000 jobs were created in May, according to Dow Jones.
The jobs data came as investors are pricing high on possible immediate interest rate cut moves by the U.S. central bank in order to spur growth.
The stronger-than-anticipated employment report somewhat clouded the hopes, experts noted.