Shanghai FTZ Bonded Area makes global trade easier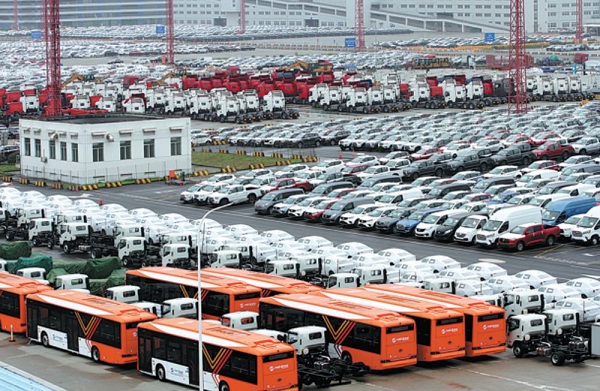 The Bonded Area of the China (Shanghai) Pilot Free Trade Zone is located in the northeastern part of Shanghai's Pudong New Area, and consists of Waigaoqiao Bonded Area, Waigaoqiao Port Comprehensive Bonded Area and Pudong Airport Tariff-free Zone.
As a hotbed for investment, the bonded area has gathered nearly 30,000 companies from 145 countries and regions and has trade partners in 223 countries and regions. Its daily imports and exports are valued at 2.7 billion yuan ($423 million).
The area serves as a gateway to the Chinese market for many foreign companies, as well as a bridgehead for Chinese companies looking to expand their presence overseas.
With nine professional trade service platforms and exhibition centers for 10 countries and regions, it has become a global trade center for commodities ranging from mask aligners, chips and machinery to automobiles, luxury watches and cosmetics.
Over the past three decades, the bonded area has been leading reform and opening-up among China's free trade zones, piloting more than 300 administrative innovation projects involving investment, trade, finance and monitoring.
In December 2020, the area led the Shanghai FTZ in the implementation of the Global Operation Program, which is meant to help multinationals in the free trade zone expand their businesses. To date, 100 multinationals have signed up for the program.
In October, "Li'antong", the first information platform for offshore trade examination in China, was launched in the area to help banks judge the facticity of offshore trade activities by leveraging overseas customs data, international shipping data, as well as loading and unloading information at ports.
The regional authority has sped up administrative processes from months to mere days or even hours, and set up special administrative windows for foreigners to offer targeted and high-quality services.