Big data shows rising salaries in Beijing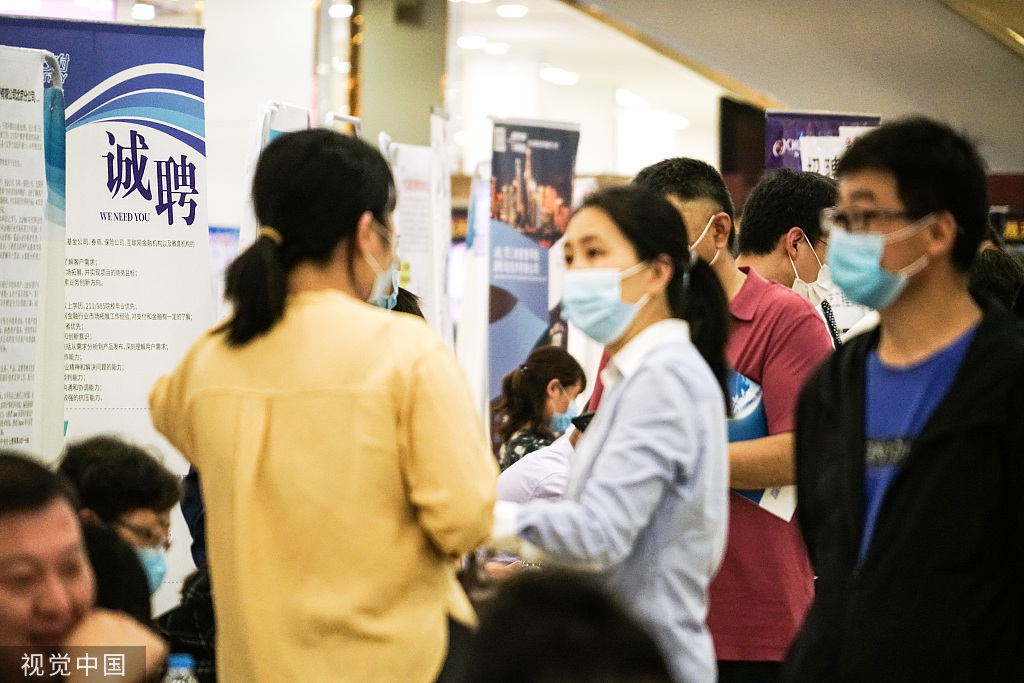 As enterprises in Beijing gradually resumed production and operation in 2021, salaries of many industries have shown a growth trend, according to a report on salaries of the Beijing human resource market in 2022 released by the Beijing Municipal Human Resources and Social Security Bureau, CCTV News reported on Monday.
Industries affected heavily by the pandemic, such as accommodation and catering, culture, sports and entertainment, wholesale and retail trade, have witnessed a steady recovery, with median salaries growing sharply compared with 2020.
The top five industries in median annual salaries last year were monetary and financial services (293,600 yuan, or $41,004), capital market services (288,300), internet and related services (245,700), journalism and publishing (202,400), and insurance (192,200).
Junior-, medium- and high-skill technical workers, as well as technicians and senior technicians, posted median annual salaries at 85,000, 112,000, 118,000, 119,000, and 124,000 yuan respectively in 2021.
As for college graduates in 2021, median annual salaries for positions such as tech R&D, business, sales, and support are 94,800, 87,700, 82,900 and 79,000 yuan respectively. For graduates with master's degrees, median salaries for the above four positions are 112,900, 98,000, 95,100 and 91,600 yuan respectively.
Top management talents in finance, intelligent/high-end manufacturing, and digital economy industries registered 597,600, 553,300, and 534,400 yuan in median annual salaries, topping management positions in other industries.
Meanwhile, the median annual salaries of technical talents in the finance, software and information services and intelligent/high-end manufacturing industries were 305,100, 289,900, and 289,200 yuan respectively in 2021.