China to further reduce SOE debts - Chinadaily.com.cn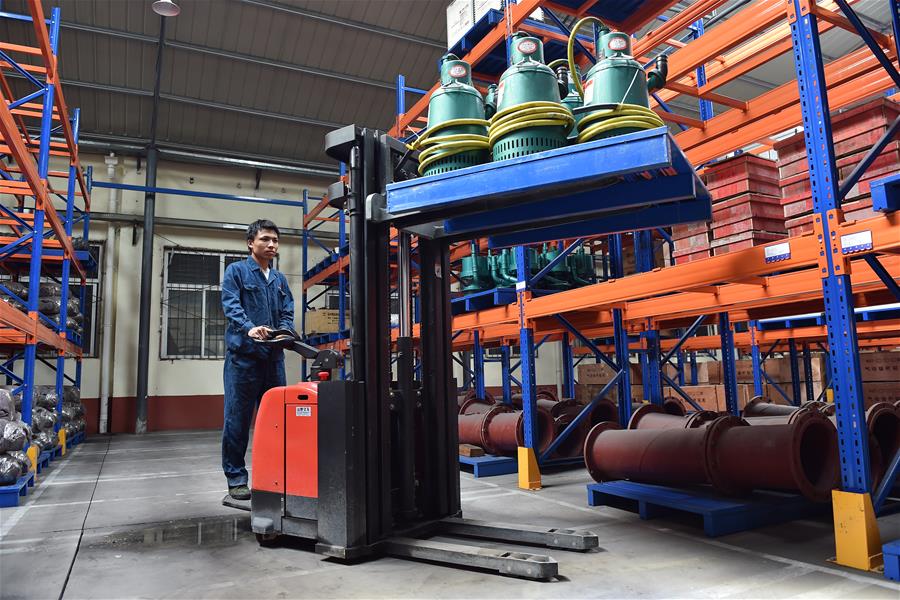 Xinhua photo
The State Council Wednesday unveiled an array of measures to further reduce leverage of state firms in its latest effort to rein in financial risks.
China will provide stronger support for debt-to-equity swaps, promote mixed-ownership reform, and improve policies on business reorganizations and bankruptcy, said a statement released after an executive meeting chaired by Premier Li Keqiang.
State-owned enterprises will continue to be a priority in the deleveraging campaign, and the work should be carried out via market-oriented, law-based means, according to the statement.
The meeting agreed that positive progress was made last year as corporate leverage ratios ended their gaining streak.
The debt-to-asset ratio of industrial enterprises with annual turnover more than 20 million yuan ($3.18 million) went down to 55.5 percent at the end of 2017, from 56.1 percent a year earlier. The ratio for state-controlled firms stood at 60.4 percent.
Debt-to-equity swap programs were highlighted for SOE deleveraging during the meeting.
The government will widen the channel for private capital into debt-to-equity swaps of SOEs. Equity investment institutions will be encouraged to participate in the process, with measures to allow the establishment of private equity funds focused on debt-to-equity swaps.
Financial institutions including banks, state capital investment companies and insurers will be supported to conduct debt-to-equity swaps by using existing units and setting up new departments.
There will be targeted guidelines from the government to improve the quality of debt-to-equity swaps and push related deals to come into effect as soon as possible.
Measures can also be expected to improve corporate governance. A debt control mechanism will be established, and corporate capital can be replenished by additional share offering and bringing in strategic investors. Mixed-ownership reform will be promoted.
Policies on debt restructuring and bankruptcy will also be improved. Government, enterprises and banks will share losses from the bankruptcy of debt-ridden, loss-making "zombie enterprises."
During the meeting, Li listened to a report on handling suggestions about government work. During the past five years, the government dealt with 58,773 suggestions and proposals from national lawmakers and political advisors.
Li asked government agencies to pay more attention to new suggestions and proposals during the upcoming annual sessions of the national legislature and the top political advisory body in March.
The State Council also approved rules on the express delivery sector at the meeting, with adjustments on vehicles and packaging materials, and new items to improve infrastructure.