Bulgaria calls for cooperation with China in auto industry, telecommunications
Bulgaria welcomes Chinese enterprises to invest in its automobile and telecommunications industries, and industrial and technology parks, said Bulgarian Deputy Prime Minister Mariyana Nikolova at a business forum on Thursday.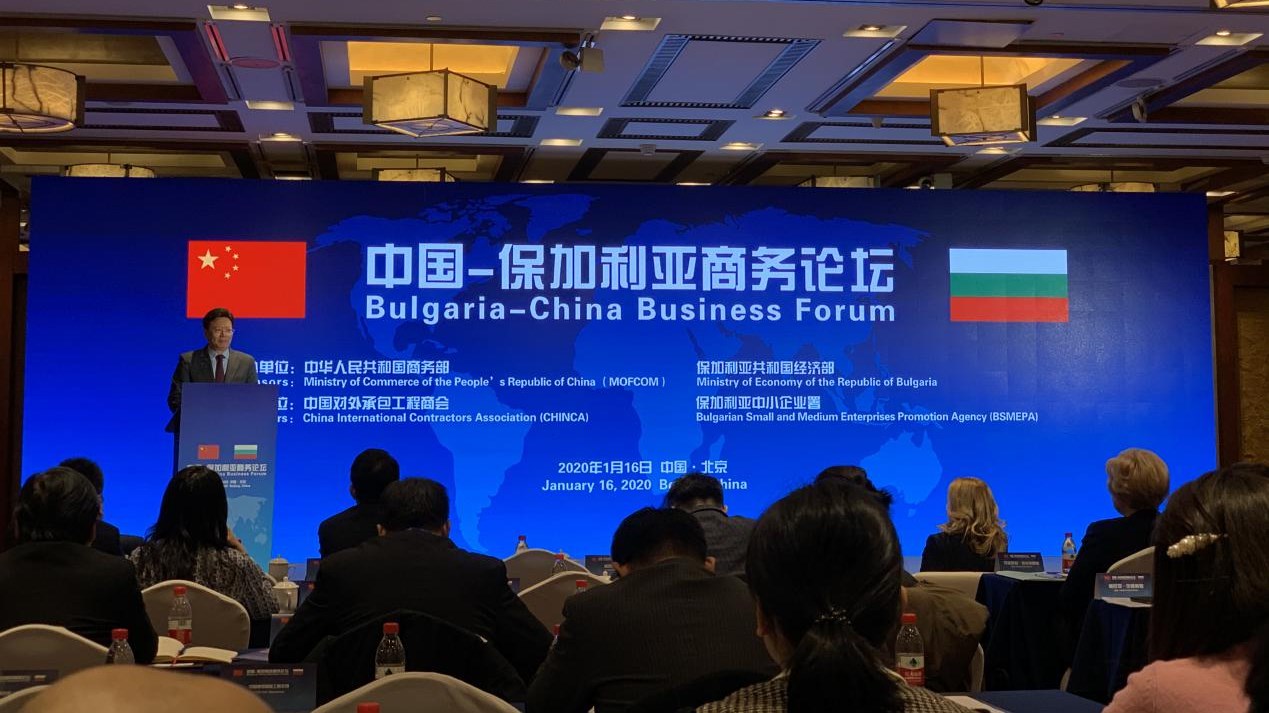 Chinese Vice Minister of Commerce Yu Jianhua gives a speech at the Forum, January 16, 2020. (Photo: CGTN)
The China-Bulgaria Business Forum was held in Beijing and attracted some 80 enterprises from both countries looking to strengthen bilateral cooperation.
Addressing the forum, Nikolova said that from 2006 to 2019, bilateral trade volume between the two countries achieved a 12-fold increase. China has become Bulgaria's second largest export partner outside the European Union.
Nikolova said, Bulgaria, as a member of the European Union, could be a gateway and bridge for Chinese companies to enter the EU market.
She noted that Bulgaria offers attractive conditions and a conducive business environment.
Since the establishment of cooperation between China and Central East European Countries, great progress has been made in trade, investment, agriculture and infrastructure, said Chinese Vice Minister of Commerce Yu Jianhua.
"Bilateral trade between China and Bulgaria amounted to over 2.7 billion U.S. dollars in 2019, an increase of 5.1 percent year on year," said Yu.
"As for now, China's investment in Bulgaria has grown six times since 2012 to 740 million U.S. dollars. And at the first two editions of the China International Import Expo, Bulgarian companies reached deals worth over 40 million U.S. dollars," he added.
Bulgaria was one of the first Central Eastern European countries to sign the Belt and Road inter-governmental cooperation documents with China in 2015.
Yu said China is willing to work with Bulgaria to upgrade bilateral trade ties and cooperation.
"China will continue to improve its business environment and protection of intellectual property rights. Meanwhile, China hopes that Bulgaria and other Central and Eastern European countries can work together to provide equal and non-discriminatory treatment for Chinese investment and technology," he said.