Tesla to provide movies, online games in its cars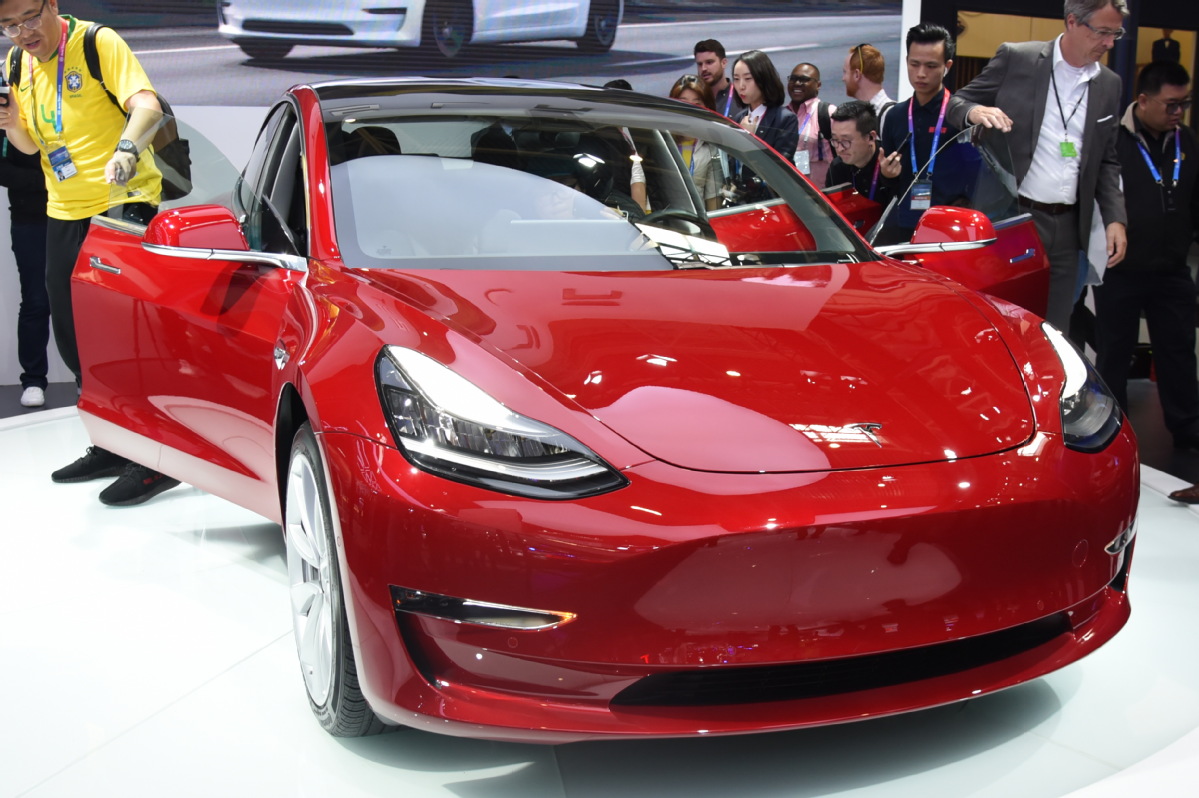 A Tesla Model 3 sedan is displayed during an auto expo in Beijing. (Photo: China Daily)
US electric carmaker Tesla Inc will offer local movies and game services in its vehicles in China, Cankaoxiaoxi, a Chinese newspaper run by Xinhua News Agency, reported on Monday.
Tesla has signed agreements with Youku and Bilibili to offer online videos, and Tencent to provide games, including online mahjong and two poker games, to offer such services on its vehicles, according to Cankaoxiaoxi, citing Reuters.
The company will offer these services so that buyers spend more time in the car and enjoy the experience, said the newspaper citing an analysis report.
Tesla, however, said the movies and games will not play while the vehicle is in motion due to safety concerns.
Recently, Tesla has demonstrated its new entertainment function that will be pushed to owners via OTA (aerial download technology) at a digital creativity festival held by Tencent. Moreover, air quality and weather forecast information will also be increased. The new system is expected to be rolled out to Chinese customers in the first quarter of next year.
Previously, some reports claimed that Tesla could lower price for its Shanghai-made Model 3 by 20 percent or even more in 2020. The company denied the news.