Global tourism shares hit by China's ban on group tours
China's ban on outbound packaged tour travel took effect Monday in a bid to contain the spread of the novel coronavirus.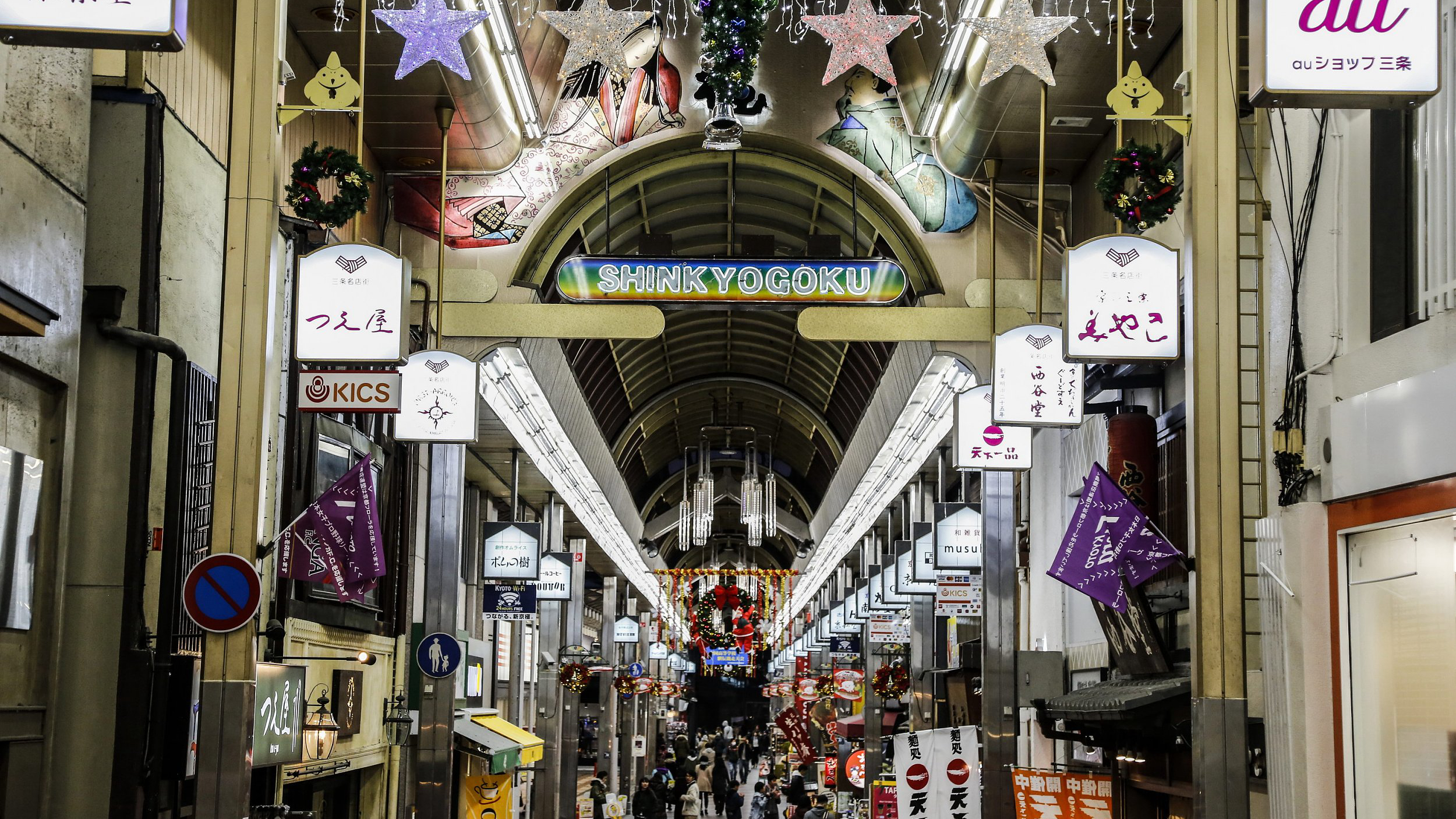 A view of Shinkyogoku shopping street in Kyoto, Japan. December 7, 2017. (Photo: VCG)
The announcement came Saturday, denting shares of companies that have benefited from a rising influx of Chinese tourists.
Japanese shares tumbled on Monday, with tourism-related stocks taking a fresh hit. As of 0155 GMT, the Nikkei share average was down 1.68 percent, turning negative on the year, while the broader Topix lost 1.37 percent. Airline shares subindex fell 3.8 percent to their lowest since May 2017.
Shares of Oriental Land dropped 7 percent following a Nikkei report that the operator of Tokyo Disney Resort is likely to post its first fall in profit in three years for the April-December period.
Travel and leisure firm H.I.S. fell 6 percent, while Keisei Electric Railway, which runs trains to Tokyo's Narita Airport from the city center, shed as much as 4.6 percent.
Cosmetic makers were also affected as their top-line has been boosted by Chinese demand, with Shiseido down 5.5 percent and Kose declining 5.9 percent.
On the other hand, protective outfit maker Azearth and Airtech Japan, which manufacture various apparatus for hospitals to prevent infections, rose by daily limit of 23.7 percent and 17.1 percent respectively.
Thailand's Tourism & Leisure equity index slumped more than 6 percent last week. Chinese tourists, many with group tours, spent close to 18 billion U.S. dollars in Thailand in 2019, making up more than a quarter of all foreign tourism spending, Thai government data shows.
Thailand Tourism Minister Phiphat Ratchakitprakarn said in a Sunday briefing that the ramifications of China's restrictions on outbound groups depend on the length of the curb. He estimated the loss of revenue could hit 50 billion baht (1.6 billion U.S. dollars) if it lasts for three months.
New Zealand shares also fell on Monday with travel and tourism-related stocks among the worst performers.
Tourism Holdings dropped 4 percent to its lowest level since the middle of 2016 and was the worst performer on the index. Similarly, Air New Zealand and Auckland International Airport fell 2.4 percent and 2.1 percent, respectively.
The pneumonia outbreak was first reported in Wuhan City, central China's Hubei Province, in December 2019. There have been 2,761 cases confirmed in China with a death toll of 80 as of Monday morning.