Bank of China London Branch celebrates 90th Anniversary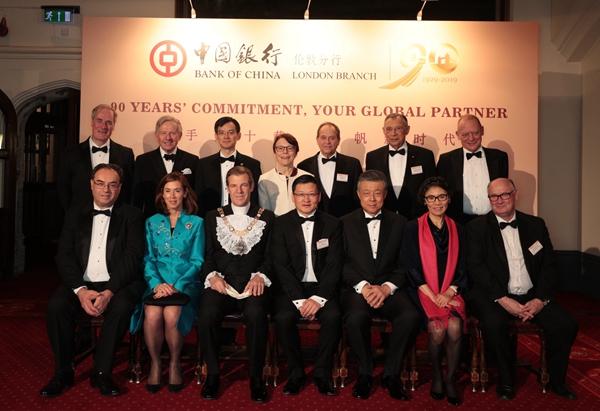 Photo: China Daily
LONDON, Nov. 23 (Xinhua) -- Bank of China London Branch celebrated its 90th anniversary here, together with more than 400 attendees from both Britain and China on Friday night.
"Ninety years ago, Bank of China set up its first overseas office in London. It was the pioneer of modern Chinese banking sector. It was the very first step in a long journey in which Chinese companies explored the global market and made solid footprints," said Liu Xiaoming, Chinese ambassador to Britain, in the speech at the celebration event.
Photo: Chinanews.com
"For 90 years, Bank of China London Branch has been a participant in the great rejuvenation of the Chinese nation... has cultivated the British market and provided services to the local people," he continued.
Liu Lian'ge, Chairman of Bank of China Group, sent his greetings by a letter to the attendees. He pointed out that Bank of China was the first Chinese bank to set forth on the journey of going global, and the journey is far from complete.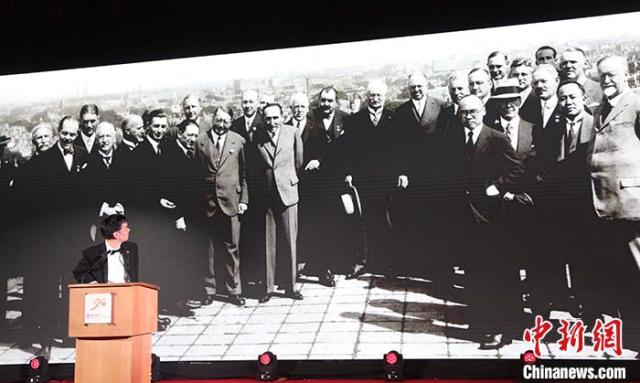 Photo: Chinanews.com
"In our next phase of going global, Bank of China will continue to grow here in London, learning and trying to harness the best practices of finance," he said in the letter.
The Lord Mayor of the City of London William Russell said in a speech, Bank of China London Branch is a very active participant in the City of London, and he hopes that Britain and China would explore further opportunities between the two countries.
"We can see enormous opportunities between Britain and China," said Stephen Perry, chairman of Britain's 48 Group Club in the speech.
In 1929, Bank of China set up an office which was named "Bank of China London Agency" in London. It was the first overseas financial institution formed by a Chinese bank.
Bank of China London Branch now has more than 700 employees and total assets of more than 50 billion pounds (64 billion U.S. dollars).