Sri Lanka signs 24 billion USD deal to develop southern oil refinery
COLOMBO, Nov. 16, (Xinhua) -- Sri Lanka's state-owned Board of Investment has signed a 24 billion U.S. dollar deal with Hambantota Oil Refinery Ltd, an associate of Singaporean firm Sugih Energy Ltd, to operate an oil refinery at the Magapura Mahinda Rajapakse Port in Hambantota, in southern Sri Lanka, local media reported Saturday.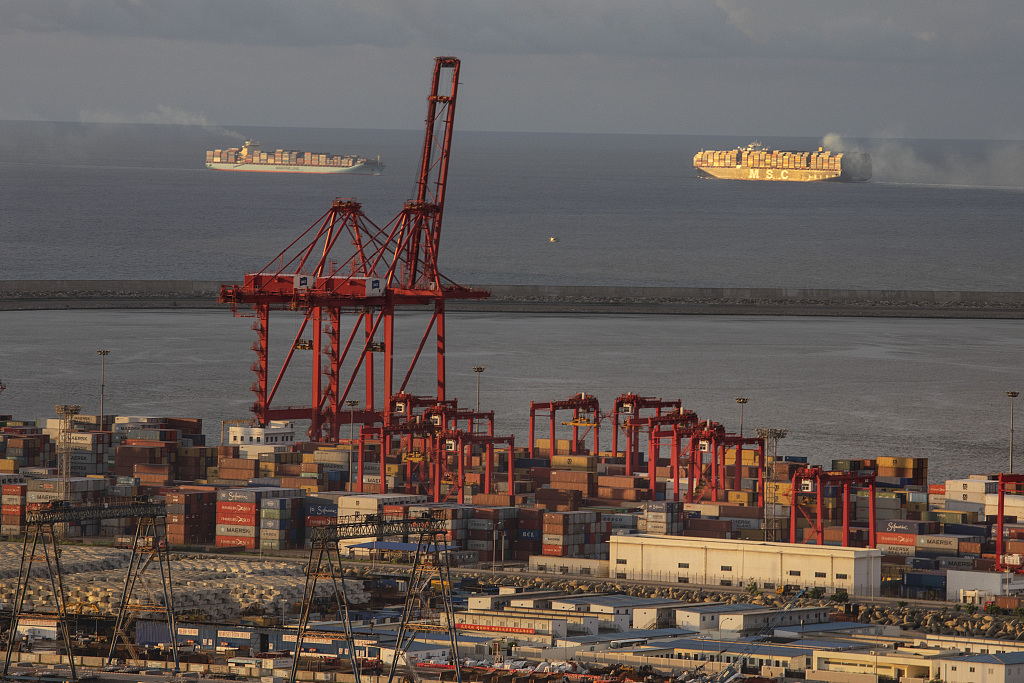 File photo: VCG
BOI Chairman Mangala Yapa said that the oil refinery project in Hambantota is expected to process around 420,000 barrels per day and earn 8 to 9 billion U.S. dollars annually in export revenues. The project is slated to be completed in 2 to 5 years and generate 6,500 medium to high-skilled jobs for locals.
The oil refinery is expected to comply with new regulations set by the International Maritime Organization's (IMO) to only allow fuel with a maximum sulphur content of 0.5 percent from January 2020. Yapa said that having an oil refinery of international standard would help Hambantota grow into a regional bunkering hub.
Hambantota Port was a regional hub during the maritime silk route. Modern construction of the port began in 2008 by China Harbour Engineering Company and Sinohydro Corporation, and the harbour was formally opened in 2010.