China automaker FAW Jiefang sets sales record in January-April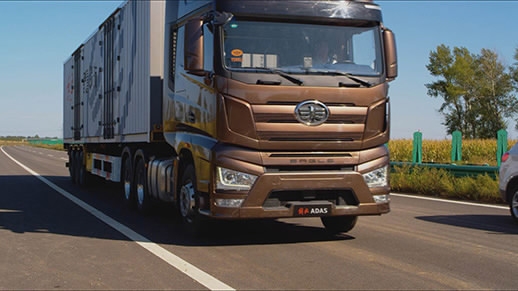 (Photo: CGTN)
CHANGCHUN, May 1 (Xinhua) -- FAW Jiefang, a truck subsidiary of China's leading automaker FAW Group, sold a record of 176,000 trucks while producing 139,000 vehicles in the first four months of this year.
Its sales number in April reported another record of 68,000 trucks, with 46,000 vehicles manufactured, according to the company.
FAW Jiefang has used livestreaming and short videos as marketing methods during the epidemic outbreak, and has seen many online orders, said the company, which set a goal of selling 350,000 vehicles in 2020 and 430,000 vehicles in 2023.
Since the first Jiefang truck rolled off the line in 1956, the brand has expanded its presence to 80 countries and regions.
Founded in 1953 and headquartered in the northeastern province of Jilin, the state-owned FAW Group is known as the cradle of China's auto industry.