China's Q4 foreign trade to remain within reasonable range, says ministry
China's foreign trade will remain "within a reasonable range" despite expectations of an even more complex and uncertain external environment in the fourth quarter this year, the country's commerce ministry on Thursday.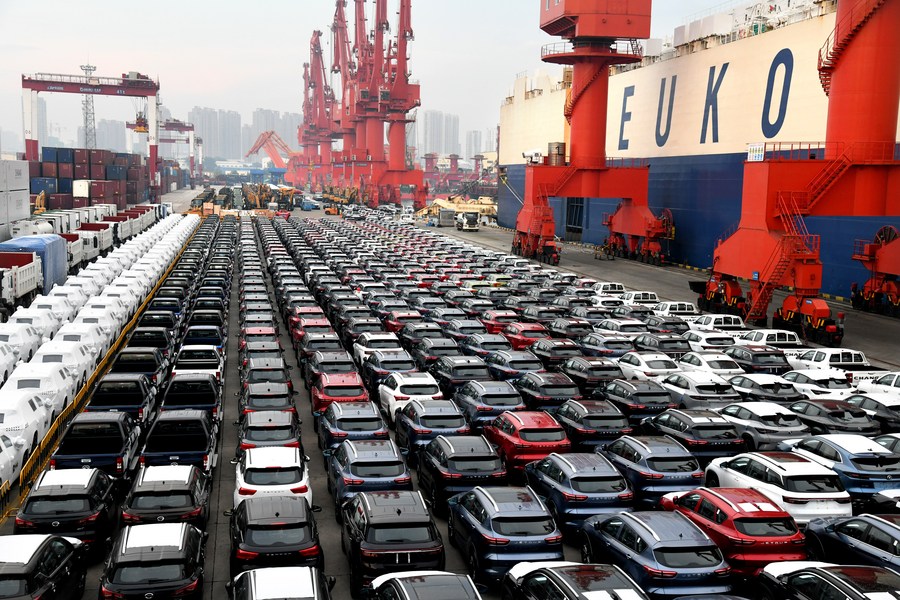 In line with the overall trend globally, China's monthly growth rate of imports and exports has slowed in recent months due to factors such as weakening external demand, geopolitics and the sporadic outbreaks of COVID-19, said Shu Jueting, the spokesperson of Ministry of Commerce.
Shu said in the coming last three months of the year, the external environment is expected to become more complex and severe, as factors causing uncertainty and instability are increasing. She added that insufficient external demand has become a prominent challenge.
As China's policies to stabilize foreign trade continue to take effect and with the significant increase in number of international flights, foreign trade in the fourth quarter will remain within a reasonable range, she said.
In the first 10 months this year, China's exports rose 13 percent while imports increased 5.2 percent year on year, according to the General Administration of Customs.
During the same period, foreign direct investment into the Chinese mainland, in actual use, expanded 17.4 percent year on year in U.S. dollar terms.