Chinese white collar workers embrace nighttime consumption: survey
BEIJING, Sept. 3 (Xinhua) -- About 40 percent of Chinese white-collar workers spend money mainly at night, bringing greater potential for nighttime economic growth, showed a survey reported by China Youth Daily Tuesday.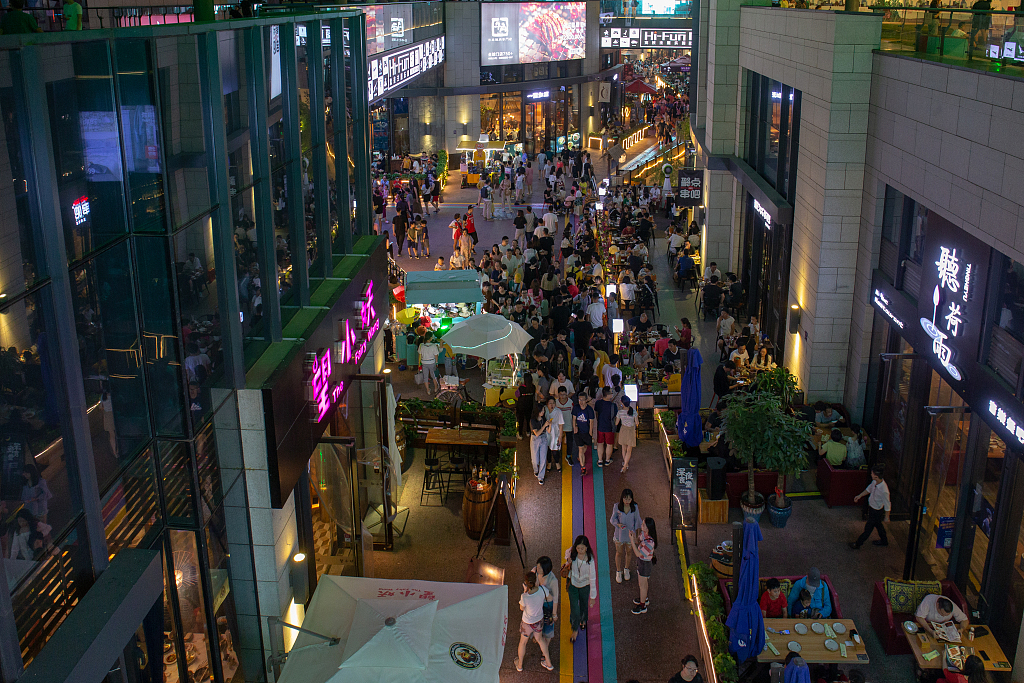 Photo: VCG
The survey revealed that over 80 percent of white-collar workers stay at home at night, but the Internet enables them to enjoy various services including food delivery, online shopping, making in-app purchases and buying live-streaming credits.
With the nighttime economy on the rise in China, white-collar workers have more choices of evening leisure activities, such as dinner at midnight, night exhibitions, board games or escape rooms, said the report.
Only 5.2 percent of the respondents go outdoors for recreation in the evening due to inconvenient night transportation.
Many Chinese cities have rolled out plans to boost the nighttime economy. For example, Beijing has taken actions to improve public transport services at night and build clusters of nighttime catering business.
The survey, based on 6,895 answers from Chinese white-collar workers, was carried out by Zhaopin.com, a leading job recruitment platform, and Meituan Dianping, an online food delivery-to-ticketing services platform.