Tesla unveils first electric truck
People's Daily app
1574412179000
Tesla CEO Elon Musk unveiled the company's first electric pickup truck, also known as Cybertruck, at an event in Los Angeles, California.
Musk described the Cybertruck as having a cyberpunk style, different from a traditional pickup truck. It was reported that the car was inspired by the Lotus S1 Esprit driven by James Bond in the 1977 Undersea City of 007, which was an amphibious vehicle.
The truck will come in three versions: 250 miles, 300 miles, and 500 miles of range, respectively.
The Cybertruck is 231.7 inches (5.88 meters) long, 79.8 inches (2.03 meters) wide and 75.0 inches (1.93 meters) tall, with a seating capacity of six.
Musk claims the Cybertruck will reach 60 mph (100km/h) in 2.9 seconds before continuing through the quarter-mile marker in under 11 seconds.
While the pickup truck has obviously been a pet project for Musk, it could also be a great opportunity for Tesla's business. Not only are pickup sales on the rise in the US, but trucks command high average selling prices and high profit margins.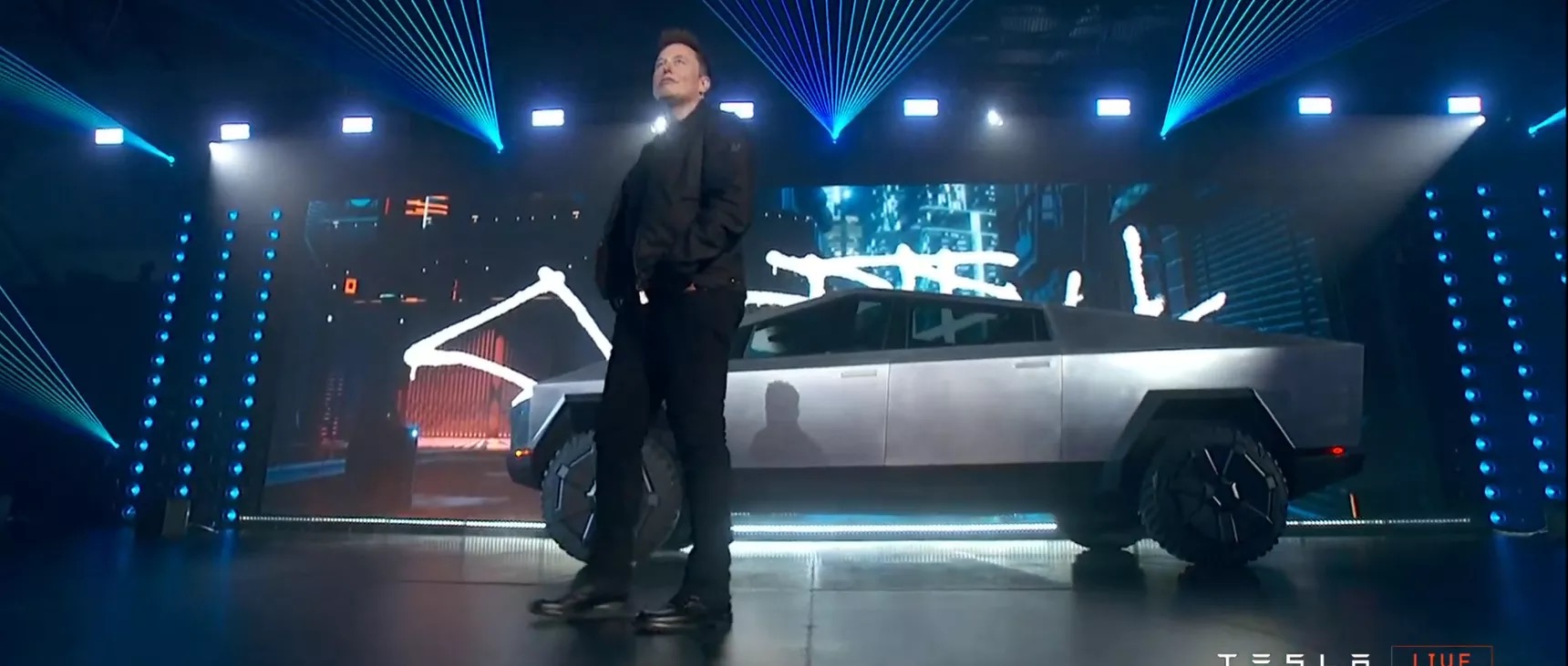 (Photo: Verge)
(Compiled by Bai Yuanqi and Xu Zhanman)