5G phone shipments quadrupled in Oct
Shipments of 5G mobile phones in China witnessed a sharp 401.81 percent surge month-on-month in October, according to data from the China Academy of Information and Communications Technology on Monday.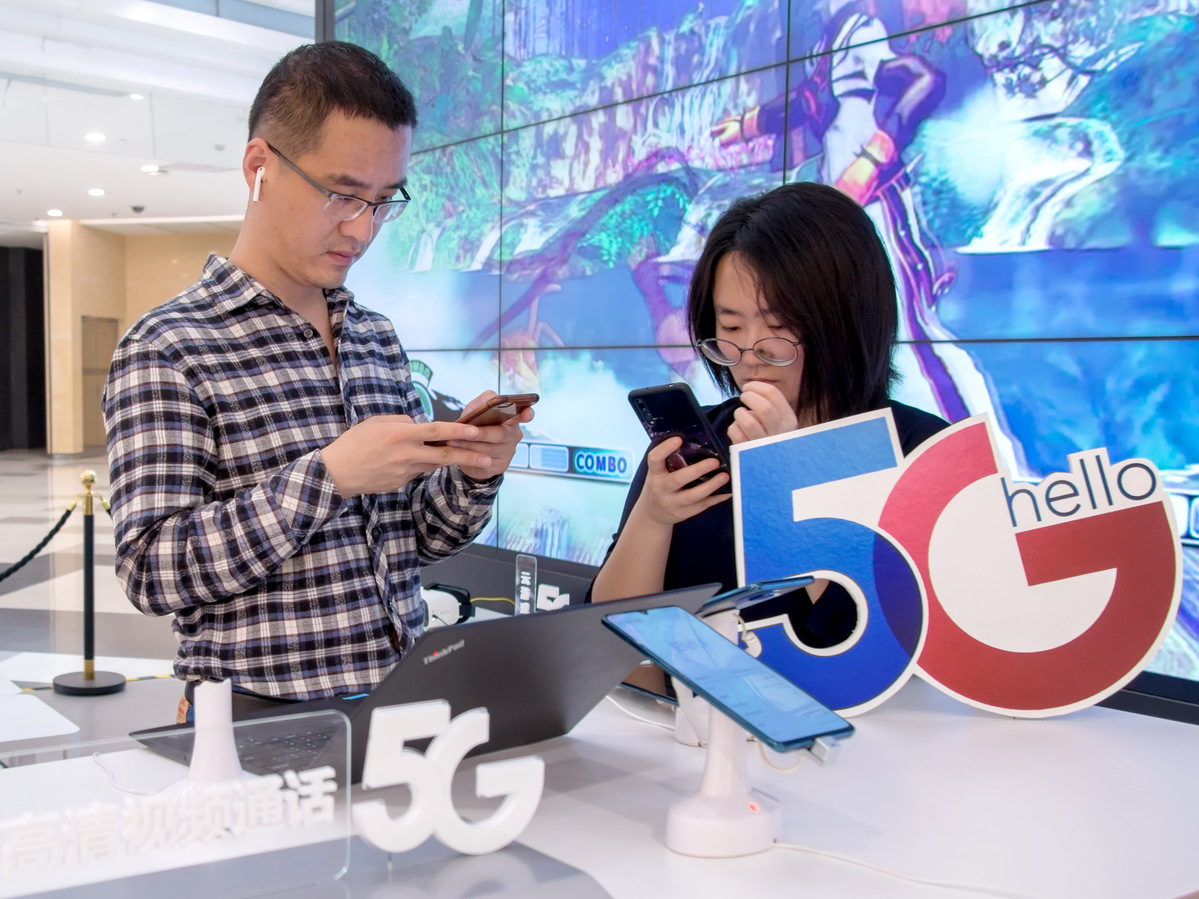 Consumers try out 5G smartphones at a shop in Shanghai. (Photo: China Daily)
Overall domestic mobile phone shipments in China reached 35.97 million units in October, down 6.7 percent year-on-year and 0.7 percent compared with September. 5G mobile phone shipments sent out 2.49 million units, compared with 497,000 units a month earlier, data showed.
Over the past 10 months, China's mobile phone shipments delivered 323 million units with 3.28 million units for 5G phones.
Forty-nine new models were released in October, up 2.1 percent year-on-year. By the end of October, some 20 mobile phones supporting 5G networks came into the market.
Domestic 5G mobile phone shipments will reach several million units this year, CITIC Securities predicted, and the figure is expected to increase to 100 million units in 2020 and 200 to 300 million units worldwide.
The market share of 5G mobile phones in China is likely to exceed 26 percent next year with 100 million units, said Chen Fengwei, a vice-general manager in charge of terminals and channels of China Unicom in a report from China Securities Journal.
For pricing of 5G mobile phones, it is expected that customers will pay a minimum of 3,000 yuan ($427) to 3,500 yuan for a 5G-equipped handset by the end of this year, and the price will reduce to 2,000 yuan to 2,500 yuan in the first quarter next year, and even to 1,000 yuan in the second half of 2020, according to Chen.