Italy's GDP shrinks 4.8 pct in Q1, inflation, unemployment hold steady
ROME, April 30 (Xinhua) -- Italy's gross domestic product (GDP) contracted by 4.8 percent in the first quarter (Q1) compared to the same period of last year, Italy's National Statistics Institute (ISTAT) said Thursday.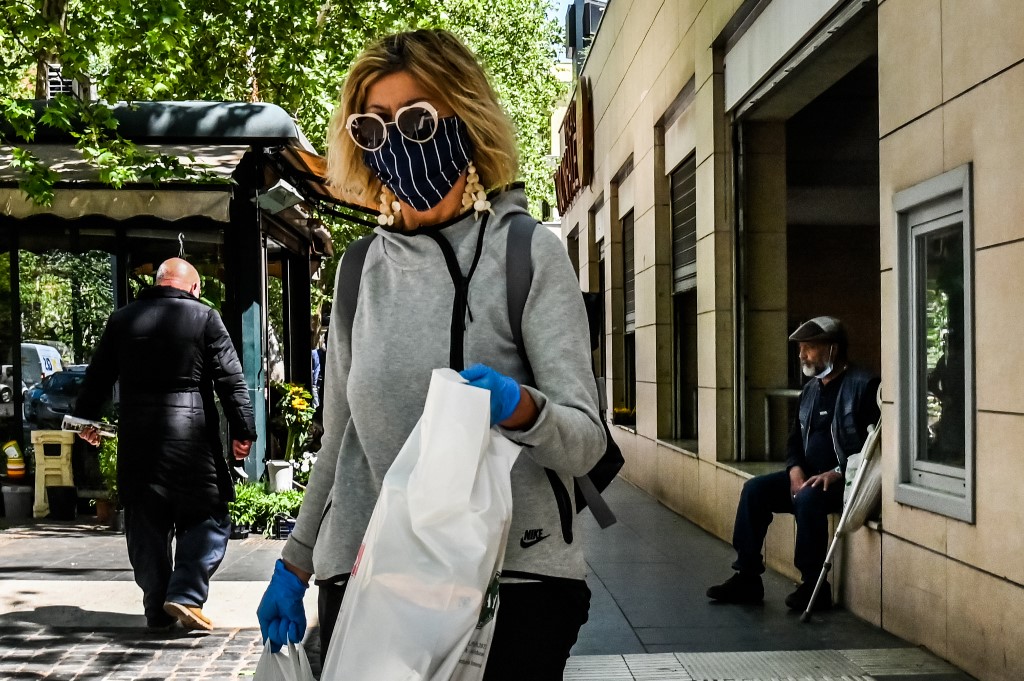 A woman wearing a home made face mask walks about after shopping on April 30, 2020 in Rome. (Photo: AFP)
Compared with the previous quarter, Italy's GDP decreased by 4.7 percent, ISTAT said in a press release.
ISTAT also reported that consumer prices rose marginally, an increase of 0.1 percent, in April compared to the same month of 2019. The unemployment rate fell in March by 0.9 percentage points to 8.4 percent from February.
The economic growth figure and the data for employment levels are both the first to reflect the full impact of Italy's national coronavirus lockdown, which entered into force on March 10.
ISTAT said the economic growth report reflects the economic shutdown that followed the national lockdown, but it also includes data for January and most of February, before the lockdown was announced.
The GDP information is based on preliminary data, and it could be revised as new information becomes available, said ISTAT.
ISTAT said that lower prices for energy and communications services were offset by an increase in prices for food, home goods, and personal care products.
Unemployment levels, meanwhile, were impacted by a lower number of people looking for work in April and rules protecting jobs during the crisis.