Flights cancelled due to Italy air traffic controller strike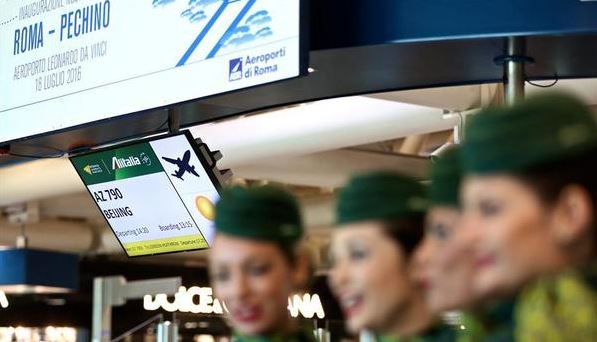 (Photo: Xinhua)

ROME, Jan. 14 (Xinhua) -- Italy's air traffic controllers went on strike Tuesday, causing flight cancellations across the country.
The action took place over labor disputes with publicly owned air traffic service provider ENAV, private airlines Air Italy and easyJet, and with flag carrier Alitalia, Fabrizio Cuscito, the national secretary of the Italian Federation of Transport Workers (Filt) of the GCIL trade union, said in a statement.
"The workers need answers," Cuscito said. "We need a reform of the rules for competition between companies and we need specific regulations against failure to apply the national collective bargaining contract."
Alitalia, which was placed under special administration by the government in 2017, had to cancel 139 flights to domestic and international destinations, including Casablanca and New York.
The strike lasted from 1 to 5 p.m. local time. Unions had originally called for a 24-hour strike but were forced to reduce it due to a court order, ENAV said in a statement.
ENAV, which partially privatized by the economy ministry in 2016 to reduce Italy's public debt, manages 1.86 million flights a year out of 45 civilian airports throughout Italy.