ECB says ready to reload in fight against virus impact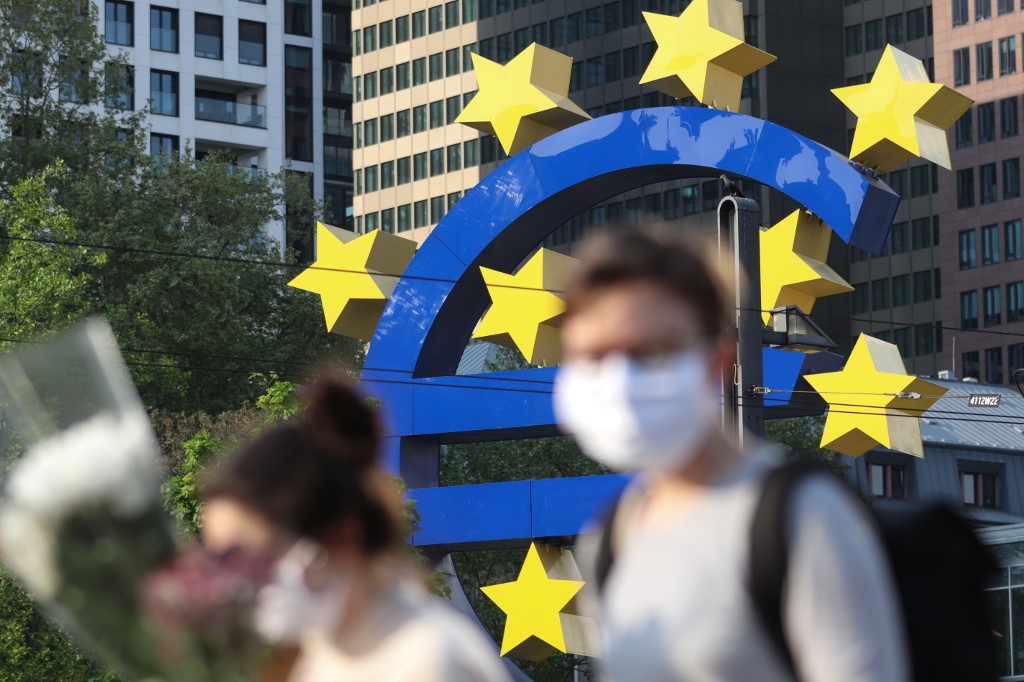 Photo: AFP
The European Central Bank said Thursday it could step up a massive bond-buying scheme launched last month to cushion the impact of the coronavirus pandemic, as data showed the eurozone economy stumbled in the first quarter.
The ECB "is fully prepared to increase the size of the Pandemic Emergency Purchase Programme (PEPP) and adjust its composition, by as much as is necessary and for as long as needed," a spokesman said following a policymakers' meeting.
Earlier Thursday, data from the EU's official statistics agency Eurostat showed eurozone gross domestic product contracted by 3.8 percent in January-March -- the worst quarterly drop since Eurostat records began in 1995.
At present, PEPP provides for 750 billion euros of government and corporate bonds by the end of 2020, bringing the ECB's arsenal of "quantitative easing" (QE) asset purchases to around 1.1 trillion euros ($1.2 trillion) this year.
The Frankfurt institution left key interest rates unchanged, but said it would make conditions on a massive programme of cheap loans to banks -- known as TLTROs -- more favourable to encourage lending to the real economy.
At their most generous, variable interest rates on the loans will reach -1.0 percent -- meaning the ECB is effectively paying banks to take cash.
And it will add a new series of credit to lenders over the coming months to further buttress the financial system through the worst of the pandemic, dubbing them Pandemic Emergency Longer-Term Refinancing Operations (PELTROs).
The new loan programme will also include the possibility of negative interest rates for borrowers.
Thursday's changes showed the ECB would do "whatever it takes, but for banks to fund the recovery," tweeted Pictet Wealth Management strategist Frederik Ducrozet.
In 2012, then-ECB president Mario Draghi promised to do "whatever it takes" to preserve the euro single currency, a phrase that ultimately heralded controversial mass government bond purchases credited with avoiding deflation from 2015.
Draghi's successor Christine Lagarde will explain the bank's latest moves in a telephone conference with journalists from 1230 GMT.