Netflix sees record sign-ups during pandemic lockdowns
Netflix on Tuesday reported soaring profits as subscriptions surged by almost 16 million at the streaming television service during lockdowns to slow the spread of the coronavirus pandemic.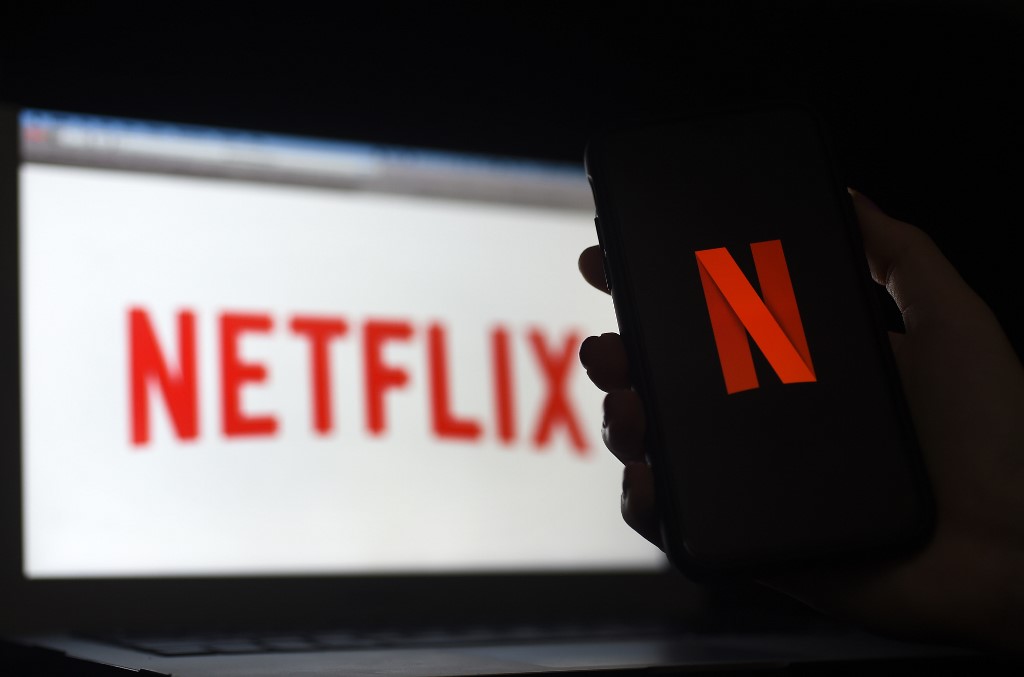 In this photo illustration a computer and a mobile phone screen display the Netflix logo on March 31, 2020 in Arlington, Virginia. (Photo: AFP)
"After record subscriber additions, Netflix is and will continue to be the media company least impacted by COVID-19," said eMarketer forecasting analyst Eric Haggstrom.
"Their business is a near perfect fit to a population that is suddenly housebound."
Netflix made a profit of $709 million on revenue of $5.8 billion in the first three months of this year, while the number of paid subscribers grew by 15.7 million from the previous quarter to total nearly 183 million, according to earnings figures.
Strict confinement rules are keeping billions of people at home in a bid to curtail the outbreak, effectively providing an enormous captive audience to entertainment giants competing in the streaming market.
"We're acutely aware that we are fortunate to have a service that is even more meaningful to people confined at home, and which we can operate remotely with minimal disruption in the short to medium term," Netflix executives said in a letter to investors.
"Like other home entertainment services, we're seeing temporarily higher viewing and increased membership growth."
Netflix expects viewing and membership growth to decline as coronavirus concerns abate and people can move about more freely.
The streaming firm expects a net increase of 7.5 million paid subscriptions in the current quarter to June but said: "Given the uncertainty on home confinement timing, this is mostly guesswork."