US stocks open higher following Fed chair's dovish testimony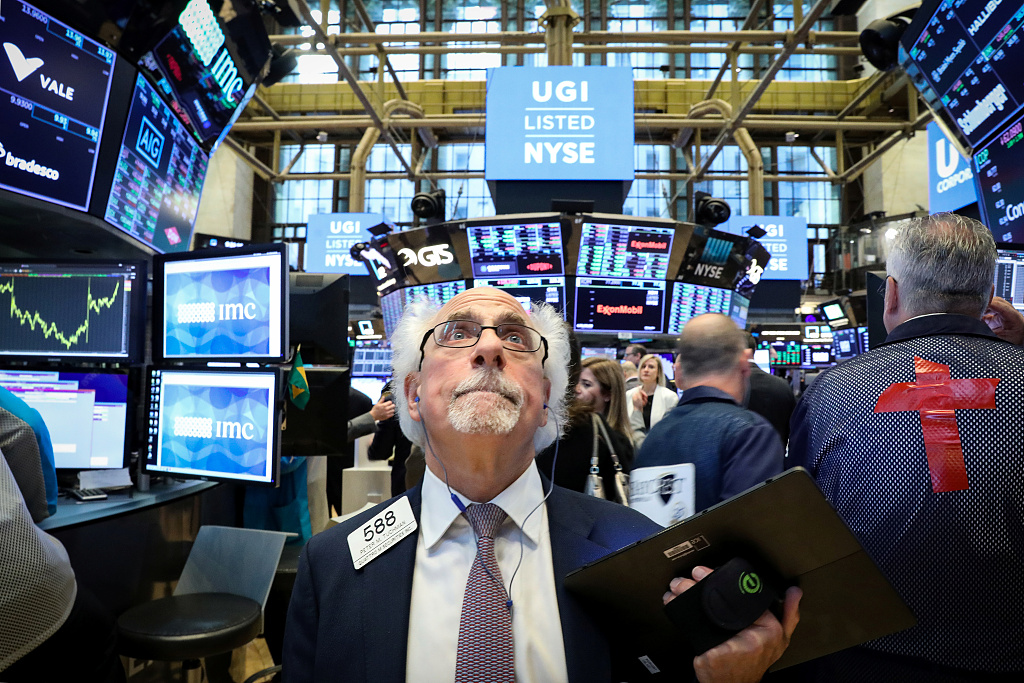 Traders work on the floor at the New York Stock Exchange (NYSE) in New York, U.S., July 1, 2019. (File photo: VCG)
NEW YORK, July 11 (Xinhua) -- U.S. stocks opened higher on Thursday supported by higher expectations on future rate cuts following the U.S. Federal Reserve chairman's monetary policy testimony to the Congress on Wednesday.
Shortly after the opening bell, the Dow Jones Industrial Average rose 75.01 points, or 0.28 percent, to 26,935.21. The S&P 500 was up 4.63 points, or 0.15 percent, to 2,997.70. The Nasdaq Composite Index increased 8.53 points, or 0.10 percent, to 8,211.06.
Shares of Delta Air Lines rose nearly 0.7 percent after the Atlanta-based airline posted second-quarter earnings that beat analysts' estimates. The company also built up the outlook for its yearly profit driven by rising travel demand.
Eight of the 11 primary S&P 500 sectors traded higher in early morning sessions, with the energy sector up by around 1.4 percent, leading the gainers.
Jerome Powell's Wednesday testimony continued to underpin the market, as investors priced in a strengthening case for cutting interest rates at the Fed's policy meeting on July 30-31.
"Since our May meeting, however, these crosscurrents have reemerged, creating greater uncertainty," Powell said. "Many FOMC (Federal Open Market Committee) participants saw that the case for a somewhat more accommodative monetary policy had strengthened."
The three major indexes notched solid gains throughout Wednesday, with the Dow Jones Industrial Average rising 0.29 percent to settle at 26,860.20. The S&P 500 rallied 0.45 percent to 2,993.07. The Nasdaq Composite Index increased 0.75 percent to 8,202.53.