Apple unveils its first spatial computer Apple Vision Pro
SAN FRANCISCO, June 5 (Xinhua) - Apple on Monday unveiled its spatial computer Apple Vision Pro featuring visionOS spatial operating system on its annual Worldwide Developers Conference (WWDC).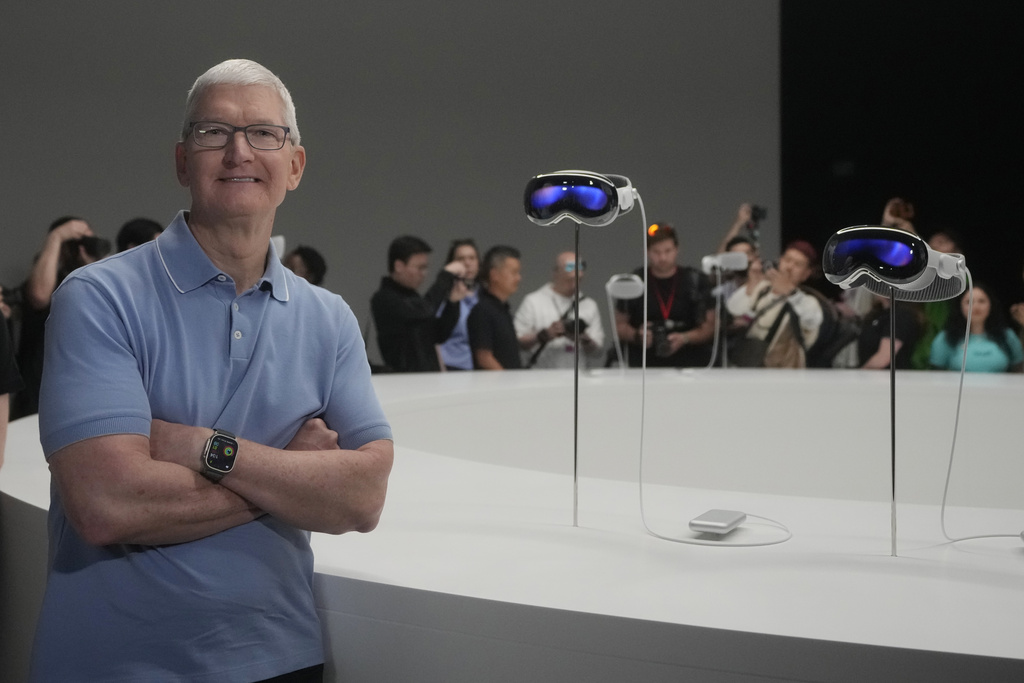 According to Apple, Vision Pro, which features an ultra-high-resolution display system that packs 23 million pixels across two displays and custom Apple silicon in a dual-chip design, blends digital content with the physical world, creating an "infinite canvas for apps that scales beyond the boundaries of a traditional display."

It introduces a fully three-dimensional user interface controlled by a user's eyes, hands and voice, the company said.
"Today marks the beginning of a new era for computing," said Tim Cook, Apple's CEO. "Just as the Mac introduced us to personal computing, and iPhone introduced us to mobile computing, Apple Vision Pro introduces us to spatial computing."
This year's WWDC, which is scheduled in an online format, kicked off on Monday and will end on Friday, spotlighting the latest updates of Apple's operating systems and the introduction of new products.