Major Chinese property developers see rising sales
BEIJING, Jan. 7 (Xinhua) -- Leading Chinese real estate developers saw robust annual sales in 2019 amid slower growth in the industry, Shanghai Securities News reported Tuesday.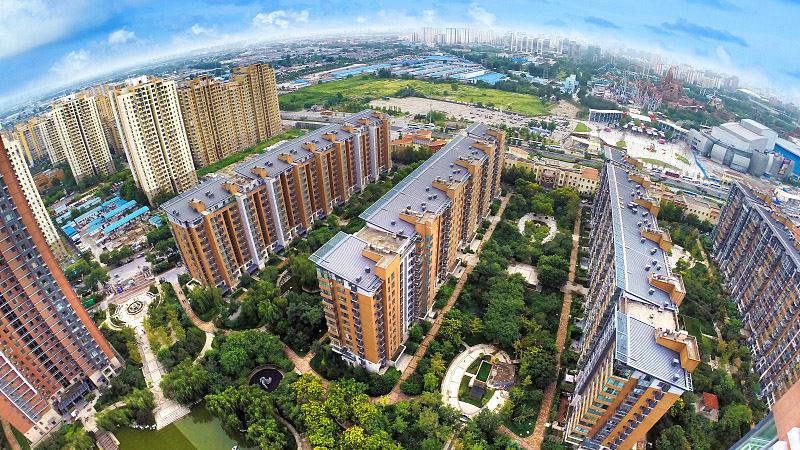 File photo: CGTN
The total contracted sales of the top 30 property developers reached 5.74 trillion yuan (about 823.65 billion yuan), with the contracted sales of the top four enterprises all exceeding 550 billion yuan.
China Vanke Co. Ltd., one of the country's biggest property developers, said its annual contracted sales totaled 630.84 billion yuan, while Country Garden, another property giant, reported its contracted sales attributable to the company's shareholders amounted to 552.2 billion yuan, up 10.03 percent year on year.
Last year, Sunac China's sales rose 21 percent to 556.21 billion yuan due to its abundant inventory, and China Evergrande Group surpassed its annual sales target of 600 billion yuan.
Despite the robust sales posted by major firms, the real estate sector as a whole saw a lower growth rate, with that of the top 100 real estate enterprises standing at 6.5 percent in 2019, down from 50.8 percent in 2016.
China's real estate market remained healthy in 2019 thanks to the central government's continued efforts to stabilize land prices and home prices, said Lin Bo, general manager of China Real Estate Information Corp.
China's investment in property development grew 10.2 percent year on year in the first 11 months of 2019 to 12.13 trillion yuan, according to the National Bureau of Statistics.