China's logistics sector continues to grow
BEIJING, Aug. 31 (Xinhua) -- China's logistics industry continued to post steady growth in the first seven months of this year, official data showed.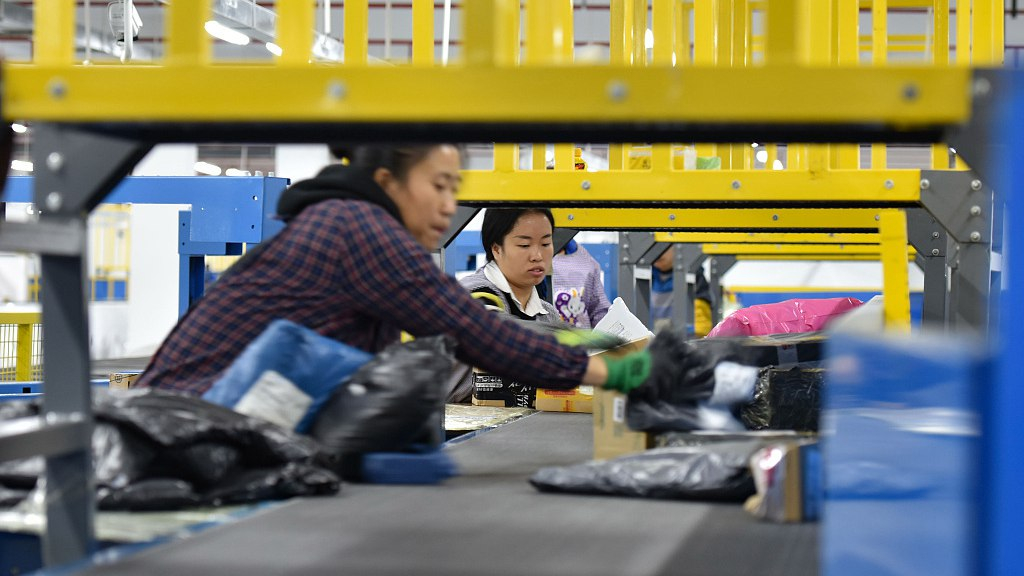 File photo: CGTN
The total value of social logistics in the January-July period grew 5.9 percent year on year in comparable prices to 163.8 trillion yuan (about 23.1 trillion U.S. dollars), according to the National Development and Reform Commission (NDRC), the country's top economic planner.
The value of industrial goods logistics expanded 5.8 percent year on year to 148.5 trillion yuan, the NDRC data showed.
During the period, the value of imported goods logistics increased 2.1 percent year on year to 8 trillion yuan.
In July, the Logistics Performance Index released by the China Federation of Logistics and Purchasing stood at 51.1 percent, down from 51.9 percent in June but still in the expansionary territory.
A reading above 50 percent indicates expansion, while that below it reflects contraction.