More imported, less stockpiled goods for 2020 Chinese Spring Festival: report
People's Daily app
1578644819000
A report on retail trends for the 2020 Chinese Spring Festival was released by JDDJ, China's local on-demand retail platform of the Dada Group on Thursday. The sales of imported goods kept growing and has extended to more tier 3-4 cities in China, while small package, light goods and less-stocking for holiday gifts also became new retail trends owing to the "one-hour shopping" service, said the report.
(File photos)
Buying holiday goods for the coming Spring Festival is a tradition for Chinese customers, not only for family celebrations, but also for gifts sent to relatives and friends. Most brands have been selling Spring Festival gift baskets to suit such needs and add a more festive atmosphere to the holiday season.
JDDJ launched its first round of the Spring Festival Shopping Carnival, which was held from December 28 to January 5, offering discounts on holiday goods. According to JDDJ's report, the sales of festival gift packages and gift baskets doubled over the same period last year. Some special gift boxes, such as milk powder for elder people, dairy, beverage, snacks, nuts and fruits, were much welcomed this year. Meanwhile, the sales of traditional dry-cured meat products increased almost four times, while Chinese pastry grew by over two times year-on-year.
Imported goods: popular and cheaper
Belgian beer, Thai rice, New Zealand milk, Norwegian salmon, Canadian Arctic sweet shrimp, Chilean cherry as well as imported fruits, cosmetics and maternal products ... These are just a small part of a long list of more affordable options for Chinese consumers purchasing holiday gifts this year, thanks to the tariff declination.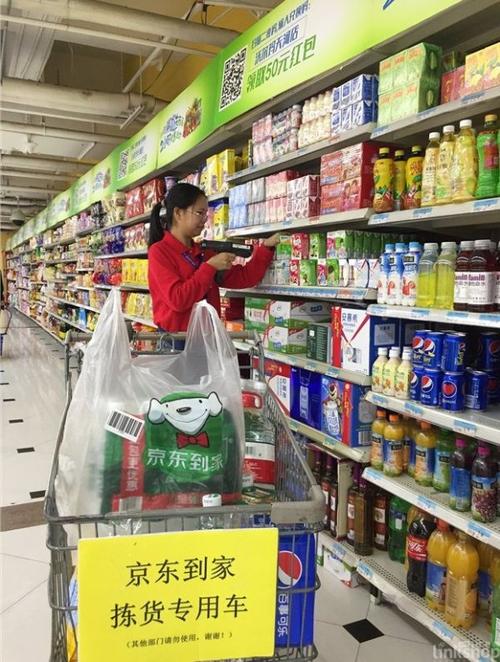 JDDJ's data showed that sales of imported goods increased by 2.3 times over the same period last year. Among them, the sales of milk powder, nuts and washing grew by 3 times or more year-on-year separately. As the Spring Festival approaches, the consumption of imported fruits has also increased by 2.2 times compared to the average sales of December last year. Banana, Chilean cherry and longan have become the best sellers of imported fruits.
Imported goods were extremely popular not only in Beijing and Shanghai, but also in tier 3-6 cities during the holiday season. According to JDDJ's platform, total sales of tier 3-6 cities increased by 5.6 times, while imported goods grew by 9.8 times year-on-year. Fruits, milk, candy and chocolate are the most popular types of imported goods in lower tier markets.
Holiday gifts: stock less and taste fresher
The way people buy festival goods is a reflection of the drastic changes in consumption in China during the past era. In the past, people used to stock holiday gifts for a long time. However, as the one-hour shopping pattern expanded, small-package products, such as fresh vegetables, meat and dairy, were becoming more and more popular in China, according to JDDJ.
During JDDJ's Spring Festival Shopping Carnival, the sales of daily and cold chain products increased by 90.5% compared to last year. Among them, the sales of low-temperature fresh milk grew by 46.5%, while low-temperature cheese grew by 79.6%. More interestingly, thanks to the convenience of shopping and delivery, ice cream, which was once treated as a summer seasonal product, was also on the best seller list of festive products. Its sales increased by 90% year-on-year and grew by 41% than the average sales in December.