Inflation rate in Germany down to 1.4 pct in March
BERLIN, April 16 (Xinhua) -- The inflation rate in Germany dropped to 1.4 percent in March, down 0.3 percentage points compared to January and February, the Federal Statistical Office (Destatis) announced on Thursday.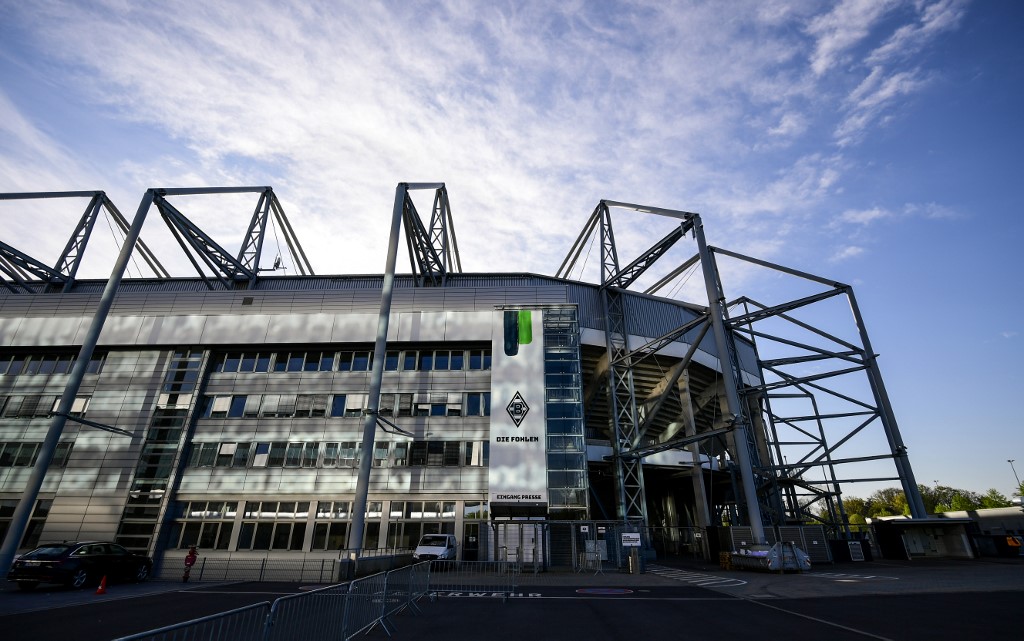 An exterior view shows the Borussia Park football stadium in Moenchengladbach, western Germany, on April 16, 2020, amid the novel coronavirus COVID-19 pandemic. (Photo: AFP)
Prices of goods in Germany in March increased below average by 1.3 percent compared to the same month last year. According to Destatis, this development was "mainly due to a decrease of energy product prices" by 0.9 percent.
The sharpest decline of 19.6 percent was recorded for heating oil prices, "due to the oil price slump in the world market observed since the beginning of the year," Destatis noted.
German consumers had also "benefited" from lower motor fuel prices which decreased by 3.3 percent, Destatis noted. Although "prices of mineral oil products fell considerably," electricity and natural gas products had gone up in price by 4.5 and 2.3 percent respectively.
Food prices in Germany rose "markedly" by 3.7 percent. Prices of meat and meat products as well as fruits went up considerably by 8.8 percent each, according to Destatis.