US dollar climbs with Ukraine tensions in focus
NEW YORK, Feb. 23 (Xinhua) -- The U.S. dollar appreciated in late trading on Wednesday as market participants assessed the ongoing geopolitical tensions over Ukraine.
The dollar index, which measures the greenback against six major peers, increased 0.17 percent at 96.1910.
In late New York trading, the euro fell to 1.1312 U.S. dollars from 1.1338 dollars in the previous session, and the British pound fell to 1.3536 dollars from 1.3592 U.S. dollars in the previous session. The Australian dollar increased to 0.7236 U.S. dollar from 0.7221 dollar.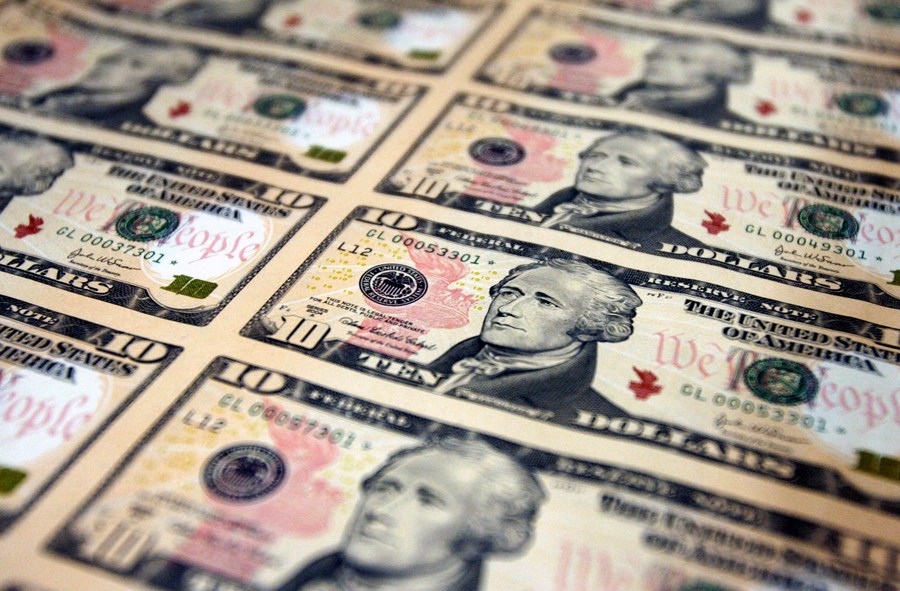 The U.S. dollar bought 114.97 Japanese yen, lower than 115.08 Japanese yen of the previous session. The U.S. dollar was down to 0.9182 Swiss franc from 0.9211 Swiss franc, and it decreased to 1.2738 Canadian dollars from 1.2753 Canadian dollars.
The above market reactions came as the Ukraine issue remains a focus.
Antje Praefcke, analyst at Commerzbank, said Wednesday that for the foreign exchange market the Ukraine crisis mainly means "monetary policy is taking a back-seat, and risk aversion is in the driving seat."
"As a result, volatilities are rising and the safe havens JPY (Japanese Yen) and CHF (Swiss franc) are likely to remain in demand, as will the dollar," she said in a note.