Disguised as bones, sales of illegal ivory pieces rampant on eBay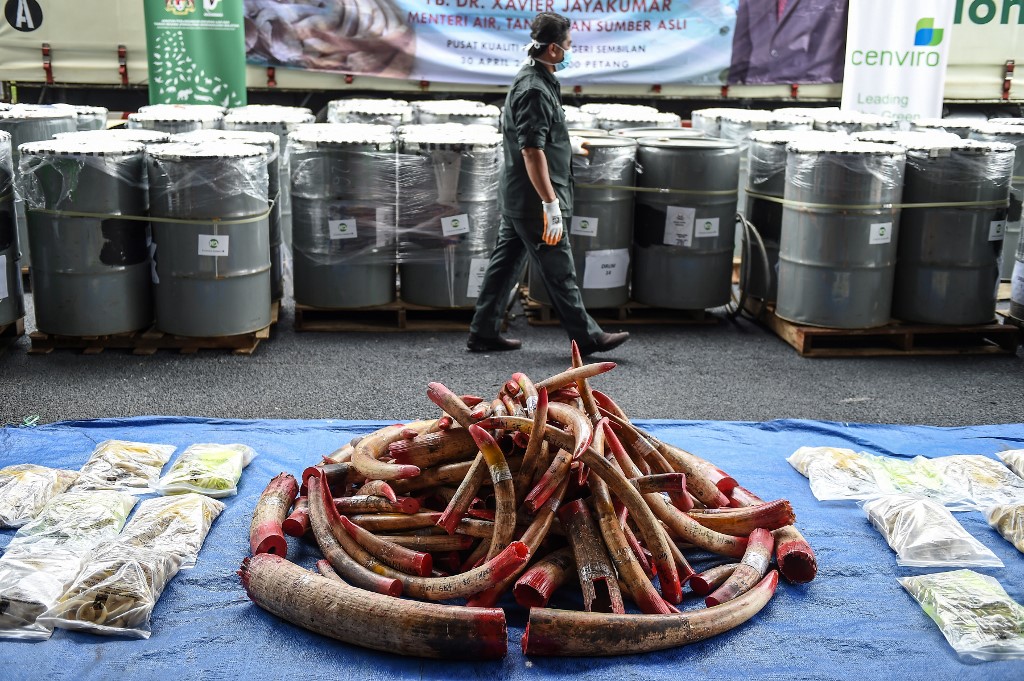 The sale of illegal ivory pieces continues on the site of e-commerce giant eBay, despite a ban imposed by the company in 2008.
A study by the University of Kent exposed the rampant sale of netsuke – finely carved figures in ivory attached to the cord of Japanese kimono – being sold on eBay UK site disguised under the label of bones.
The ivory products on sale were analyzed for Schreger lines, a unique pattern only found on elephant tusk. "Despite eBay's strict policy on animal and wildlife products, there is still an ongoing trade in ivory, mostly concealed as other non-restricted materials," said Dr. David Roberts, one of the authors of the study.
The study published in the journal Tropical Conservation Science also delved into eBay's efforts to remove ivory products listed for sale on its platform. A month after making a list of netsuke made from elephant ivory, researchers again visited the platform to check the status of the products. They found that only a small percentage, between 1.3 and 6.9 percent of them, were removed from the site.
"Companies like eBay have the resources and data that could be mobilized to tackle the challenge of illegal wildlife trade," Roberts added.
More than 30,000 African elephants are poached every year for ivory, according to TRAFFIC, a global wildlife monitoring organization. Poaching at such a large-scale has disturbed the region's ecological imbalance, prompting governments and wildlife conservationists to demand a blanket ban on the ivory trade.
While Convention on International Trade in Endangered Species (CITES), a global wildlife regulator, has banned international trade in ivory, it has asked the government to take similar action.
In recent years, China, Singapore, the UK and many other countries have also banned the trade and closed down ivory markets. With many governments cracking down on physical markets selling wildlife products, traders have found e-commerce sites a safe place to carry out the trade.
"We have been working to tackle the illegal trade in elephant ivory on the platform for many years, and work alongside WWF and International Fund for Animal Welfare (IFAW) to continually update our measures," eBay said in an emailed statement to CGTN.
"We have global teams dedicated to upholding standards on our marketplace, and over a recent two year period, we blocked or removed over 265,000 listings prohibited under our animal products policy," the company added.
In 2007, the IFAW released a report showing 400 elephant ivory items for sale on the UK's eBay platform, forcing the company to ban the product's sale from its site by 2008.
The report prompted the company to announce a ban on the sale of wildlife products, including ivory pieces. eBay is a founding member of the Coalition to End Wildlife Trafficking Online.