Dell sees big growth potential in China market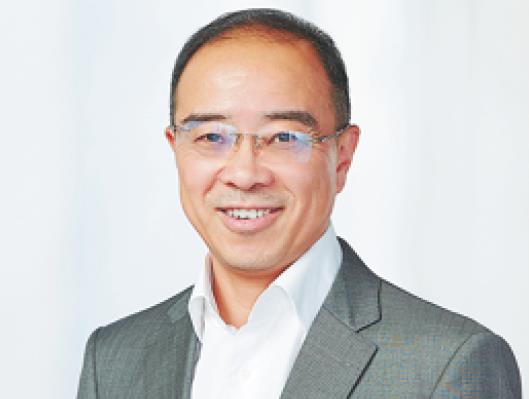 Zhou Bing, Dell's global vice-president and general manager of government affairs of Dell in China. (Photo: Chinadaily.com.cn)
Dell Technologies has pledged to launch more cutting-edge products and invest at least $25 billion in China next year as the US company sees great growth potential in the nation's market.
"The Chinese market has unimaginable potential with no upper limit. Dell has caught sight of certainties bucking the headwinds of trade uncertainties," said Zhou Bing, Dell's global vice-president and general manager of government affairs of Dell in China.
"Dell will launch new generation storage and server products by the end of this year. With China being a pioneer in 5G commercialization, we will also unveil personal computers powered by 5G next year," Zhou told China Daily in an interview at the second China International Import Expo in Shanghai.
He noted that the company will continue to invest at least $25 billion in the nation in its "in China, for China" strategy. Earlier data showed that Dell has actually invested an average of $33 billion annually in the nation.
"Businesses related to digital transformation will be major focuses for Dell next year, especially when China is moving faster worldwide in 5G, artificial intelligence and smart manufacturing," he said.
Such trends will offer more new and much stronger impetus for Dell, Zhou noted, adding that the company has already made different new trials in both consumer and enterprise-level industries.
Currently, China is Dell's second-largest market globally. Dell's China factory produces around 80,000 products each day on average, which in total accounted for 73 percent of its global production, according to Huang Chenhong, president of Dell in China.
The US PC firm also has two global service centers, three factories, eight research and development centers as well as 12,500 staff in the Chinese market.
Globally, it has reported better-than-expected second quarter results with $23.45 billion in revenue, up 2 percent year-on-year. Its PC unit delivered 6 percent increase in a revenue to $11.7 billion, mainly due to corporate demand.
Despite bottlenecks in China due to trade uncertainties, analysts said that China's server business has played a major role in the company's growth through high-profit contracts.
"By 2020, technologies including 5G and cloud computing are expected to embrace an explosive growth in China. It will bring a new round of growth in server businesses in the market," said Duan Meng, a senior analyst from market consultancy IDC.
"The global trade governance needs the active participation of multinational corporations. Companies like Dell will continue to be the main driving forces of economic development across the world," Zhou said.