Chinese game-streaming platform DouYu International debuts on Nasdaq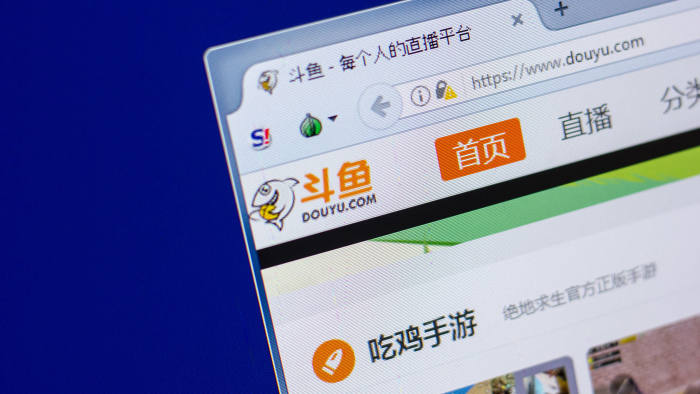 (Photo: Agencies)
NEW YORK, July 17 (Xinhua) -- Chinese video-game live-streaming platform DouYu International Holdings Limited rang the Nasdaq Stock Market opening bell on Wednesday in celebration of its initial public offering (IPO).
The company, trading under the ticker symbol of "DOYU," priced its initial public offering of 67,387,110 American depositary shares (ADSs) at 11.50 US dollars per ADS for a total offering size of approximately 775 million dollars, assuming the underwriters their over-allotment option.
Every 10 ADSs represent one ordinary share, said the company.
DouYu started trading at 11.02 US dollars per share on Wednesday and closed at 11.50 dollars apiece.
Founded in 2014, the Wuhan-based company operates its platform both on PC and mobile apps, through which users can enjoy immersive and interactive games and entertainment live streaming.
DouYu's founder and CEO Chen Shaojie told Xinhua that the listing on the Nasdaq marks a milestone for the company, which could help promote its branding globally and attract more talents.
Chen said that the rapid expansion of China's game streaming market makes him confident about the company's future development.
Among China's game-centric live streaming platforms, DouYu ranked first in terms of average total monthly active users (MAUs) and average total daily time spent by active users during the first quarter of 2019, according to consulting firm iResearch.
"China has a fantastic total addressable market for so many businesses and certainly in the gaming business," Robert McCooey,chairman of Nasdaq Asia-Pacific told Xinhua, adding that DouYu's debut on the Nasdaq "is a perfect match between the US investors and the Chinese company."
According to iResearch, China is the world's largest game-centric live streaming market, with approximately 4.9 times the MAUs of the US market in 2018.