China's BAIC acquires stake in Daimler
chinadaily.com.cn
1563867181000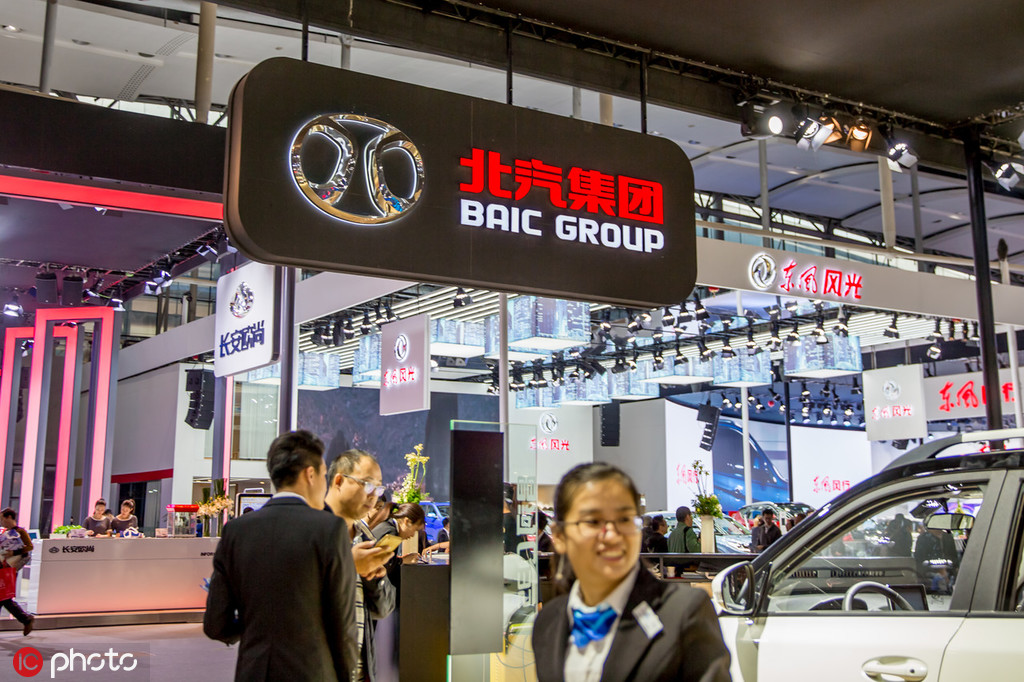 People visit the stand of BAIC Group during the 15th China (Guangzhou) International Automobile Exhibition, also known as Auto Guangzhou 2017, in South China's Guangdong province on Nov 21, 2017. (Photo/IC)
China's BAIC Group acquired 2.48 percent of Mercedes-Benz owner Daimler AG, the State-owned company announced on Tuesday. The acquisition has increased its stake in the German carmaker to 5 percent.
BAIC did not reveal the amount of money involved. In a statement it said the transaction shows their satisfaction with their cooperation over the past years and are positive about future potential.
Daimler also owns 9.55 percent stake in BAIC.
BAIC and Daimler have several joint ventures, including Beijing Benz Automotive Co which produces Mercedes-Benz models in China, and Foton Daimler which manufactures heavy duty trucks in the country.
China is the largest market for Mercedes-Benz. In the first half of the year, around 350,000 vehicles were sold in the country, up 1 percent year-on-year, and the majority of them were made in China.
BAIC is not the only Chinese stakeholder in Daimler. In early 2018, Zhejiang Geely Holding Group acquired 9.7 percent of the German carmaker, becoming its largest shareholder in the world.