Nearly all large US company CFOs say the economy is going to slow in 2020
Ninety-seven percent of chief financial officers (CFOs) at North America's big companies say some form of U.S. economic downturn could come by the end of 2020, according to a new survey released Thursday.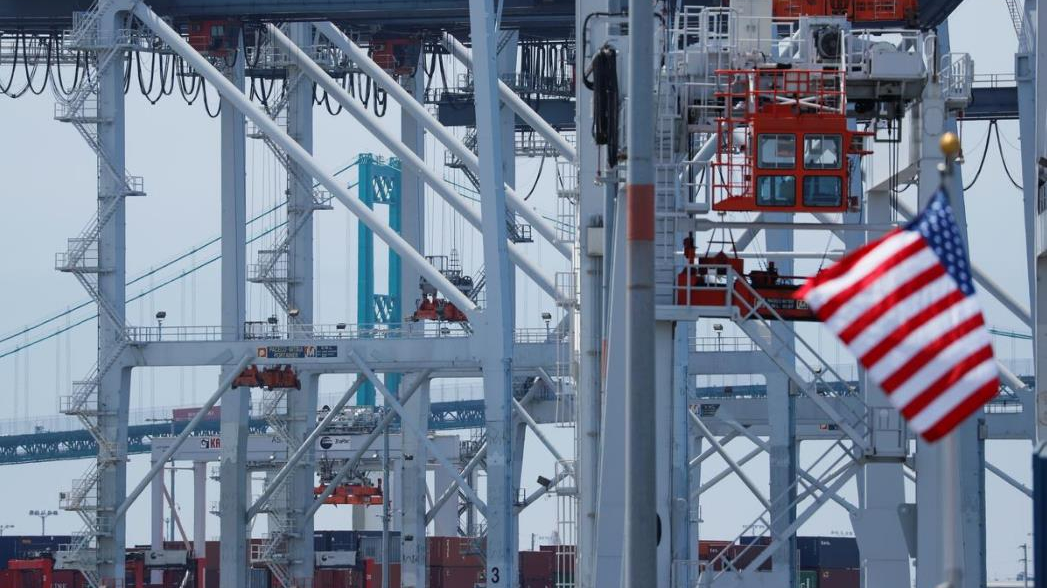 The Port of Los Angeles in Los Angeles, California, U.S., July 16, 2018. (Photo: CGTN)
Overall, 12 percent of the CFOs say they believe a downturn has already commenced, and 14 percent say they already see signs of a downturn in their company's operations, the Deloitte CFO Signals survey for the fourth quarter of 2019 showed.
Eighty-two percent of the CFOs say they have taken at least one defensive action in response to or in anticipation of a downturn, well above the 54 percent who cited defensive actions in the first quarter of 2019.
Only 3 percent of the CFOs neither expected nor saw signs of a slowdown or a recession, according to the survey.
Seventy-seven percent of the CFOs believe stocks are overvalued and only 4 percent say equities are undervalued.
The CFOs also expressed growing concern about the economic impact of trade tensions, political turmoil and slowing consumer demand.
The survey, conducted from November 11 to 22, sought responses from 147 CFOs of large companies in North America that predominantly have more than 3 billion U.S. dollars in annual revenue.
The World Bank on Wednesday projected that U.S. economic growth will slow to 1.8 percent in 2020 from an estimated 2.3 percent in 2019, reflecting the negative impact of earlier tariff increases and elevated policy uncertainty.