Sales of Mercedes-Benz down 14.9 pct in Q1 due to coronavirus pandemic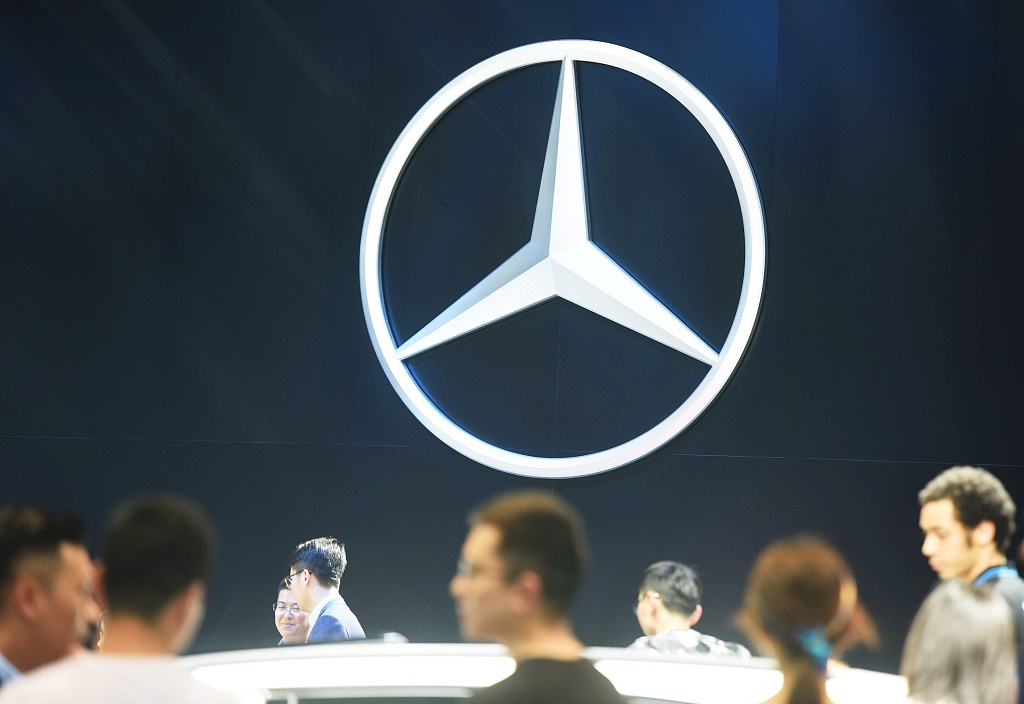 (Photo: VCG)
BERLIN, April 8 (Xinhua) -- Sales of Mercedes-Benz cars declined by 14.9 percent in the first quarter of 2020 year-on-year due to the impact of the COVID-19 pandemic, German carmaker Daimler announced on Wednesday.
After a "good start of the year in January," Mercedes-Benz, the flagship brand of Daimler, ended the first quarter with worldwide retail unit sales falling to 477,378 cars, as the temporary closure of retailers was hitting the global car industry.
"The repercussions of the coronavirus affect us all and will continue to stay with us in the coming weeks," said Britta Seeger, a member of the board of management of Daimler AG and Mercedes-Benz AG responsible for marketing and sales.
Due to the pandemic, Germany's main carmakers including Daimler have suspended large parts of their production in Europe. As part of the governmental measures to slow down the spread of COVID-19, dealerships as well as most stores across all branches in Germany had to close.
"We took measures to protect our customers and employees at an early stage," Seeger said. Daimler announced that "appropriate precautions" to prevent infection were being followed at the workplace and "online activities" increased.
While sales in Europe decreased strongly by 15.9 percent, Mercedes-Benz only recorded a decrease of 8.8 percent in Germany. In the company's biggest market China, sales went down by more than 20 percent in the first three months of this year.
Despite lower sales in the Asia-Pacific region, Seeger noted that Daimler had gained confidence due to the fact that in China and South Korea, dealerships were fully open again and the company would see "a significant increase in demand there."
"We have not lost sight of our goals and are continuing to work on future planning and strategic projects so that we can quickly get back on track after the crisis," said Seeger.