China's A-share market sees IPO boom in 2019: report
BEIJING, Jan. 3 (Xinhua) -- China's A-share market saw considerable growth in the volume and value of initial public offerings (IPO) in 2019, according to a report released by global auditing and consultancy firm PwC.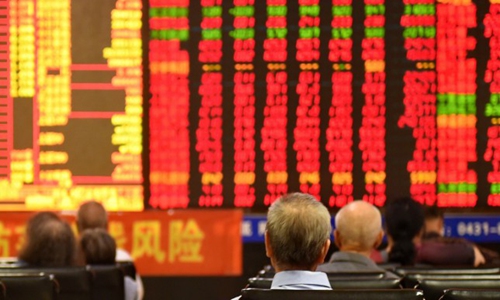 Photo: Xinhua
In 2019, 201 firms made their public debut in the country's A-share market, raising 253.3 billion yuan (about 36.3 billion U.S. dollars), surging 91 percent and 83 percent year on year, respectively, the report said.
In breakdown, the main board of the Shanghai Stock Exchange attracted 53 listings, while the Growth Enterprise Market of the Shenzhen Stock Exchange hosted 52 IPOs, according to PwC.
Meanwhile, the STAR market, or the sci-tech innovation board of the Shanghai Stock Exchange, saw 70 companies listed in 2019 and raised 82.4 billion yuan, accounting for about one-third of the total funds raised in the A-share market.
Industrial products, information technology and telecommunications were among the sectors that dominated IPOs in 2019. The manufacturing sector took the lion's share, as about 60 percent of listings were related to the industry.
Expecting a thriving A-share market, PwC also estimated that the number of IPOs will exceed 220 in 2020, with funds raised surpassing 250 billion yuan.