US adds 225,000 jobs in January, unemployment rate edges up to 3.6 pct
WASHINGTON, Feb. 7 (Xinhua) -- U.S. employers added 225,000 jobs in January, and the unemployment rate edged up to 3.6 percent, the U.S. Bureau of Labor Statistics reported Friday.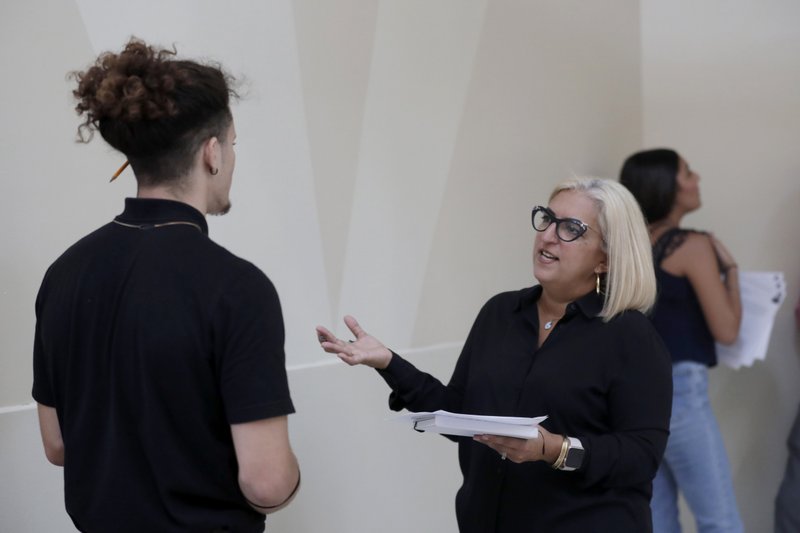 In this Oct. 1, 2019, file photo, Gory Rodriguez, of Starbucks, right, interviews a job applicant during a job fair at Dolphin Mall in Miami. (Photo: AP)
Job gains in January mainly occurred in construction, health care, and in transportation and warehousing, while manufacturing lost 12,000 jobs.
November and December employment were both revised up, by 5,000 to 261,000 and by 2,000 to 147,000 respectively. After revisions, job gains have averaged 211,000 over the last three months.
In 2019, payroll employment rose by 2.1 million, down from a gain of 2.7 million in 2018, an earlier report showed. Divided by months, job gains have averaged 175,000 in 2019, a sharp drop from the 225,000 figure in the prior year.
The unemployment rate in January edged up to 3.6 percent, from the five-decade low of 3.5 percent in the previous month. In September, the unemployment rate also hit a low mark.
Average hourly earnings for all private-sector workers in January rose 7 cents to 28.44 U.S. dollars. Over the last 12 months, average hourly earnings have increased by 3.1 percent.