US stocks open lower amid disappointing data
NEW YORK, Nov. 21 (Xinhua) -- U.S. stocks opened lower on Thursday as Wall Street was digesting a slew of downbeat data.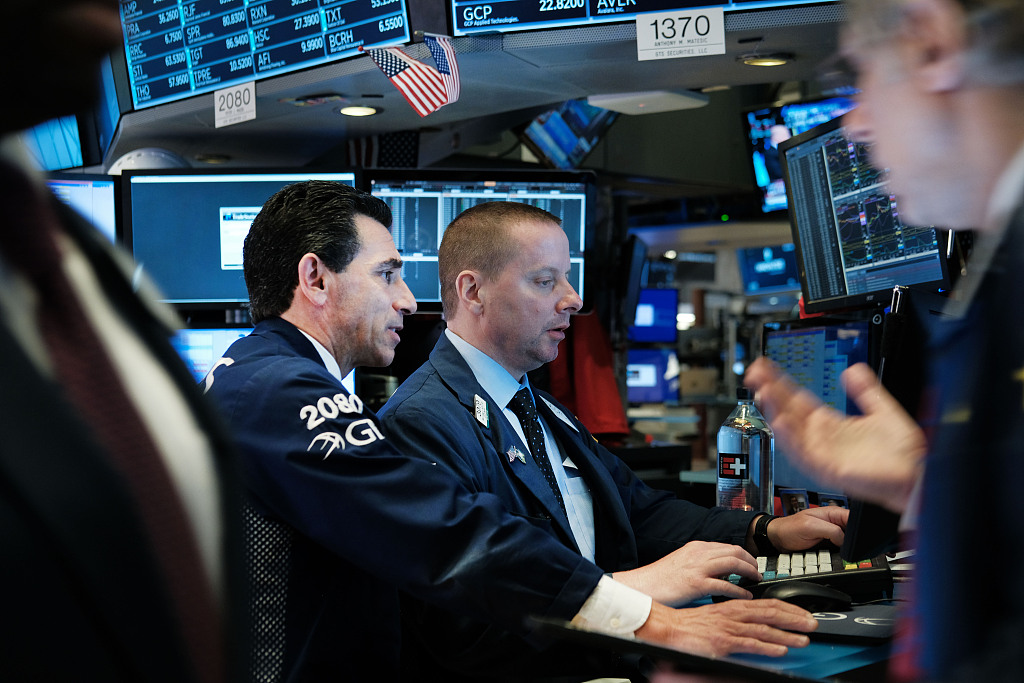 File photo: VCG
Shortly after the opening bell, the Dow Jones Industrial Average dipped 38.51 points, or 0.14 percent, to 27,782.58. The S&P 500 was down 11.72 points, or 0.38 percent, to 3,108.46. The Nasdaq Composite Index decreased 12.65 points, or 0.15 percent, to 8,514.08.
Nine of the 11 primary S&P 500 sectors struggled, with both real estate and health care down about 0.4 percent shortly after the opening, leading the laggards. Energy rose 0.6 percent, following a more than 1-percent gain from the previous session.
On the data front, in the week ending Nov. 16, U.S. initial jobless claims, a rough way to measure layoffs, came in at 227,000, unchanged from the previous week's revised level, the Department of Labor reported Thursday. Economists polled by MarketWatch had forecast new claims to total 218,000 after seasonal adjustments.
The reading also represents the highest level since June 22, signaling some softening in the labor market.
Traders are also keeping a close eye on updates concerning global trade.
U.S. equities finished lower on Wednesday as Wall Street pored through minutes from the Federal Reserve's October policy meeting.
The U.S. central bank lowered interest rates by 25 basis points late last month amid a further slowdown in U.S. economic growth, the central bank's third rate cut this year.