ETFs fast gaining popularity
Chinese fund management companies should ride the boom of pension fund-of-funds providers and work closely to develop more exchange-traded fund products for longer-term retail wealth, according to a new survey.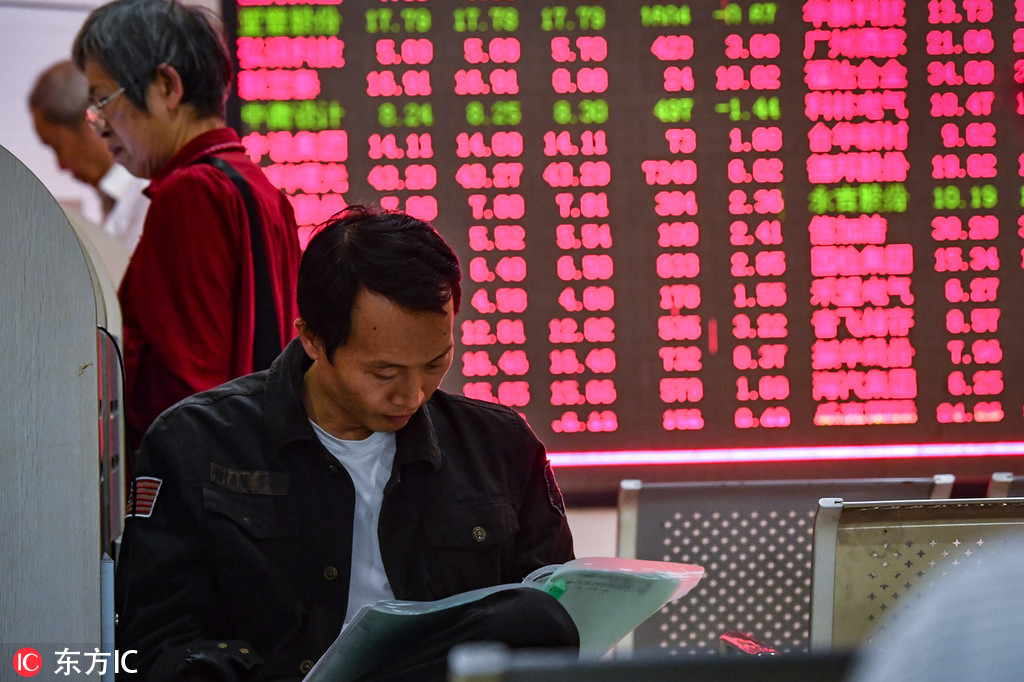 Investors at a securities brokerage in Guangzhou, South China's Guangdong province on Oct 19, 2018. (Photo: IC)
Assets under management of China's outstanding ETF products reached 381 billion yuan ($55.4 billion) in 2018, hitting a historical high, according to a study by consultancy Oliver Wyman released on Wednesday.
Meanwhile, assets under management rapidly grew with close to 40 new funds launched during the year.
ETFs are gaining popularity among both retail and institutional investors with increasing adoption. In 2018, a total of 20 fund management companies issued 38 ETFs, compared to only nine ETFs issued by six fund management companies in 2016.
"Maturing retail investors and the broadening of institutional investors, gradual proliferation of product development, and initial signs of fee reductions have been driving the future growth of China's ETF market," said Ray Chou, a partner with Oliver Wyman and co-author of the report.
For example, the E Fund ChiNext ETF, the biggest ETF that tracks the startup board in China, has seen increases in the number of institutional and retail investors holding shares, with more than 480 percent and 340 percent growth from 2017 to 2018, respectively.
He suggested that fund management companies develop differentiated propositions to address investor needs, with pensions being a particularly promising area thanks to the philosophy of long-term investment commitment and stable returns.
China offers consumers three ways to save for retirement - the national pension system, voluntary occupational pensions, in the form of annuities and covering only a minority of the population, and private savings, said Fang Lianquan, a researcher at the Center for International Social Security Studies of the Chinese Academy of Social Sciences.
"With regulators giving the green light to pension targeted securities investment funds last year, targeted security investment funds, which fall into the third category, are quickly gathering pace in China," Fang said.
"In China the retirement or pension market is on the rise. As regulators started to encourage commercial pensions, that's definitely an area that players should look into," Chou noted.
A report from the Chinese Academy of Social Sciences released last year said that the pension gap in China would expand to 890 billion yuan by 2020, but the nation's younger generation seemed ill-prepared for their later years.
According to a survey jointly conducted by investment fund Fidelity International and internet giant Ant Financial last August, Chinese people aged between 18 and 34 believed they need at least 1.63 million yuan for a comfortable retirement. But in fact, they have average monthly savings of only 1,339 yuan per capita.
Several prominent pension fund of funds providers, such as HuaAn Funds and Bosera Funds, have publicly highlighted the use of passive funds, including ETFs, for portfolio construction, due to high efficiency and low transaction costs, the report said.
Chou added that fund management companies are also expected to develop China's newly unveiled SSE STAR Board ETF as it offers access to unique exposure and exciting new vehicles for investors to be engaged in China's real economy.