US stocks open sharply lower amid falling travel stocks
NEW YORK, Jan. 27 (Xinhua) -- U.S. equities opened sharply lower on Monday as a steep sell-off in travel stocks weighed on the market.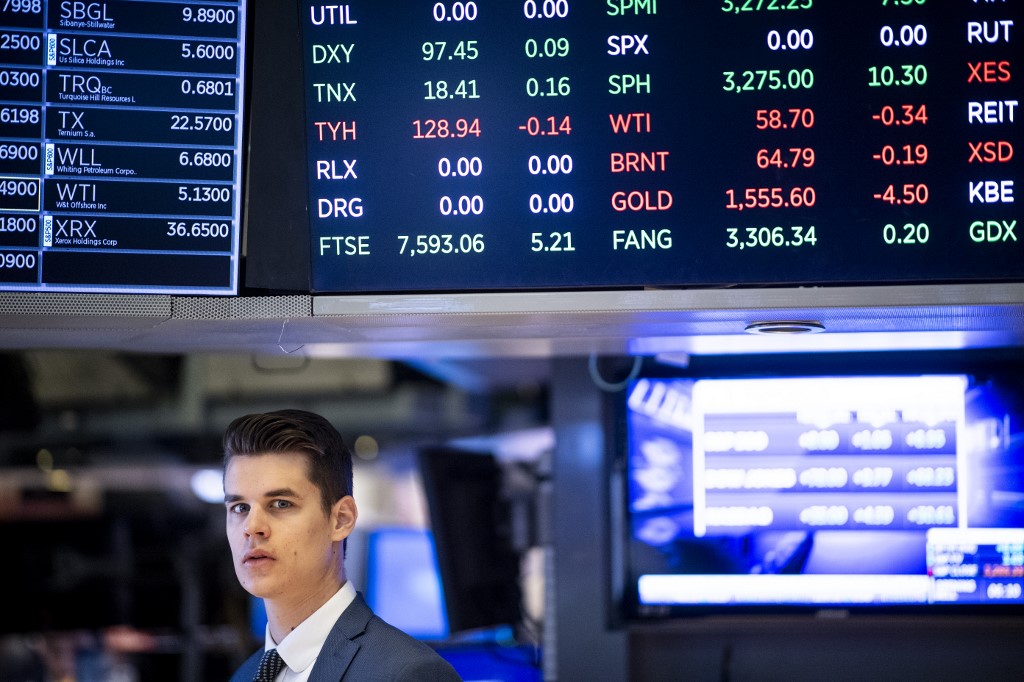 Traders work during the opening bell at the New York Stock Exchange (NYSE). (File photo: AFP)
Shortly after the opening bell, the Dow Jones Industrial Average plunged 521.01 points, or 1.8 percent, to 28,468.72. The S&P 500 was down 54.00 points, or 1.64 percent, to 3,241.47. The Nasdaq Composite Index decreased 221.74 points, or 2.38 percent, to 9,093.17.
Travel-related stocks were under pressure. Shares of American Airlines dropped more than 6 percent in morning trading. Delta Air Lines was down more than 4 percent and United Airlines dipped over 5 percent.
All of the 11 primary S&P 500 sectors declined, with technology down more than 2 percent, the worst-performing group.
On the data front, investors await the U.S. December new home sales, which are set to be released later this day.
U.S. equities posted losses in the week ending Friday as investors digested a batch of key economic data and quarterly corporate earnings data. For the week, the Dow lost 1.2 percent, the S&P 500 declined 1 percent and the Nasdaq fell 0.8 percent.