China's foreign trade up 2.4 pct in first 11 months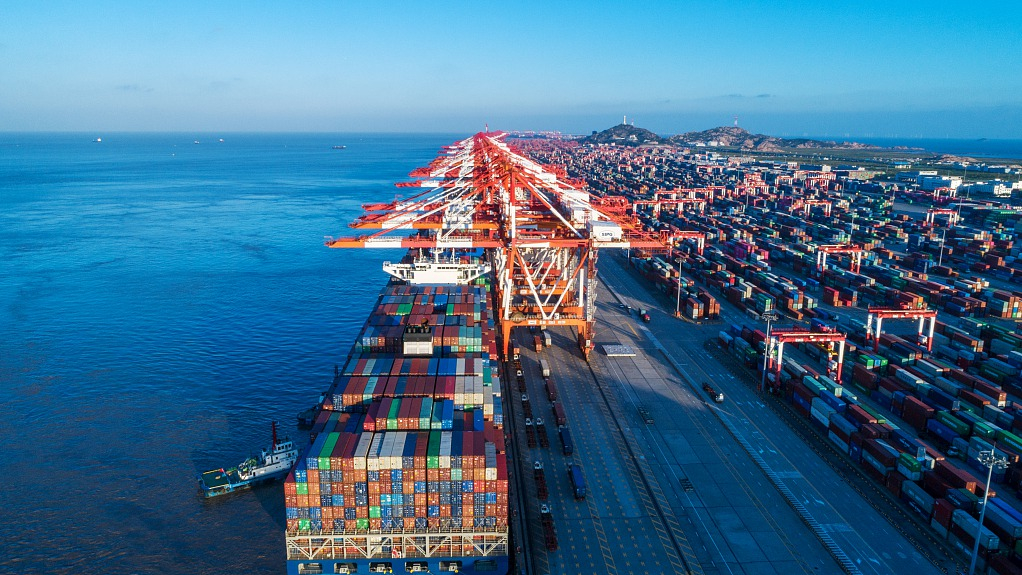 (Photo: CGTN)
China's foreign trade registered steady growth in the first 11 months of 2019 by expanding 2.4 percent year-on-year, the General Administration of Customs (GAC) said Sunday.
During this period, the total foreign trade volume reached 28.5 trillion yuan (4.14 trillion US dollars).
Exports climbed 4.5 percent year-on-year to 15.55 trillion yuan, while imports hit 12.95 trillion yuan, data showed.
Among all sectors, China's private sector, which is the primary body of China's foreign trade and accounts for 42.5 percent, continued to play a big part.
It posted 12.22 trillion yuan in foreign trade, up 10.4 percent year-on-year.
The European Union remained China's largest trading partner during the period, with bilateral trade volume up 7.7 percent from the previous year to 4.4 trillion yuan, followed by the ASEAN, up 12.7 percent to 3.98 trillion yuan, and the United States, down 11.1 percent to 3.4 trillion yuan.
Meanwhile, trade with Belt and Road countries rose 9.9 percent to 8.35 trillion yuan from January to November, faster than the overall average and accounting for 29.3 percent of the total trade.
Chinese government has vowed to keep foreign trade stable, ramping up measures to optimize forex management and promote cross-border trade and investment, including expanding its pilot free-trade projects.