US Fed keeps interest rates near zero amid COVID-19 fallout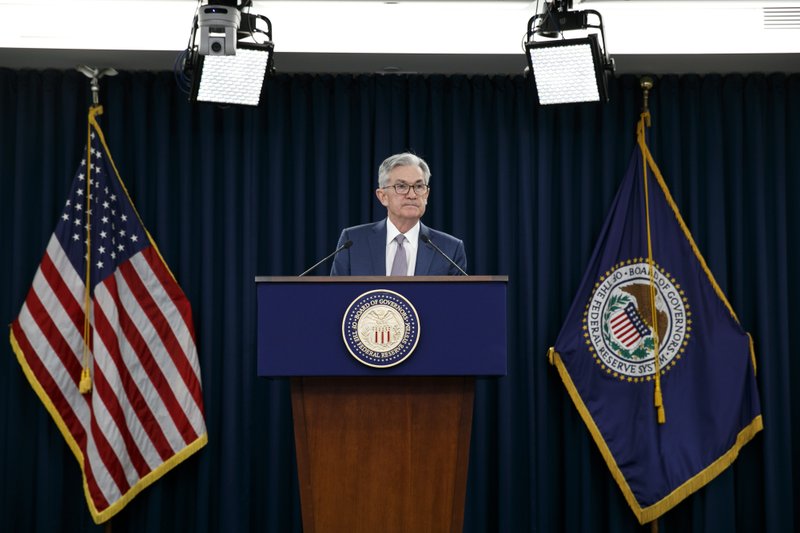 In this March 3, 2020 file photo, Federal Reserve Chair Jerome Powell speaks during a news conference to discuss an announcement from the Federal Open Market Committee, in Washington. (Photo: AP)
WASHINGTON, April 29 (Xinhua) -- The U.S. Federal Reserve on Wednesday kept its benchmark interest rate unchanged at the record-low level of near zero, as the COVID-19 fallout continues to ripple through the country.
"The ongoing public health crisis will weigh heavily on economic activity, employment, and inflation in the near term, and poses considerable risks to the economic outlook over the medium term," the Fed said in a statement after concluding a two-day policy meeting, adding the Fed's policy-making committee decided to maintain the target range for the federal funds rate at 0-0.25 percent.
"The Committee expects to maintain this target range until it is confident that the economy has weathered recent events and is on track to achieve its maximum employment and price stability goals," said the central bank.
The Fed cut interest rates to near zero at two unscheduled meetings in March and began purchasing massive quantities of U.S. treasuries and agency mortgage-backed securities to repair financial markets. It also unveiled new lending programs to provide up to 2.3 trillion U.S. dollars to support the economy in response to the coronavirus outbreak.