Fuyao invests $46 million to expand US plant
People's Daily app
1578989880000
Dayton (People's Daily) -- Fuyao Glass America company announced last week that it will invest $46 million to purchase new equipment for its plant in Ohio, which is expected to add 100 jobs for the state.

In a ceremony at Fuyao plant in Moraine of Dayton, Mike DeWine, Governor of Ohio, said he was proud to have the world's largest auto glass facility operating in Ohio and called Fuyao's new investment a boost for the state's economy.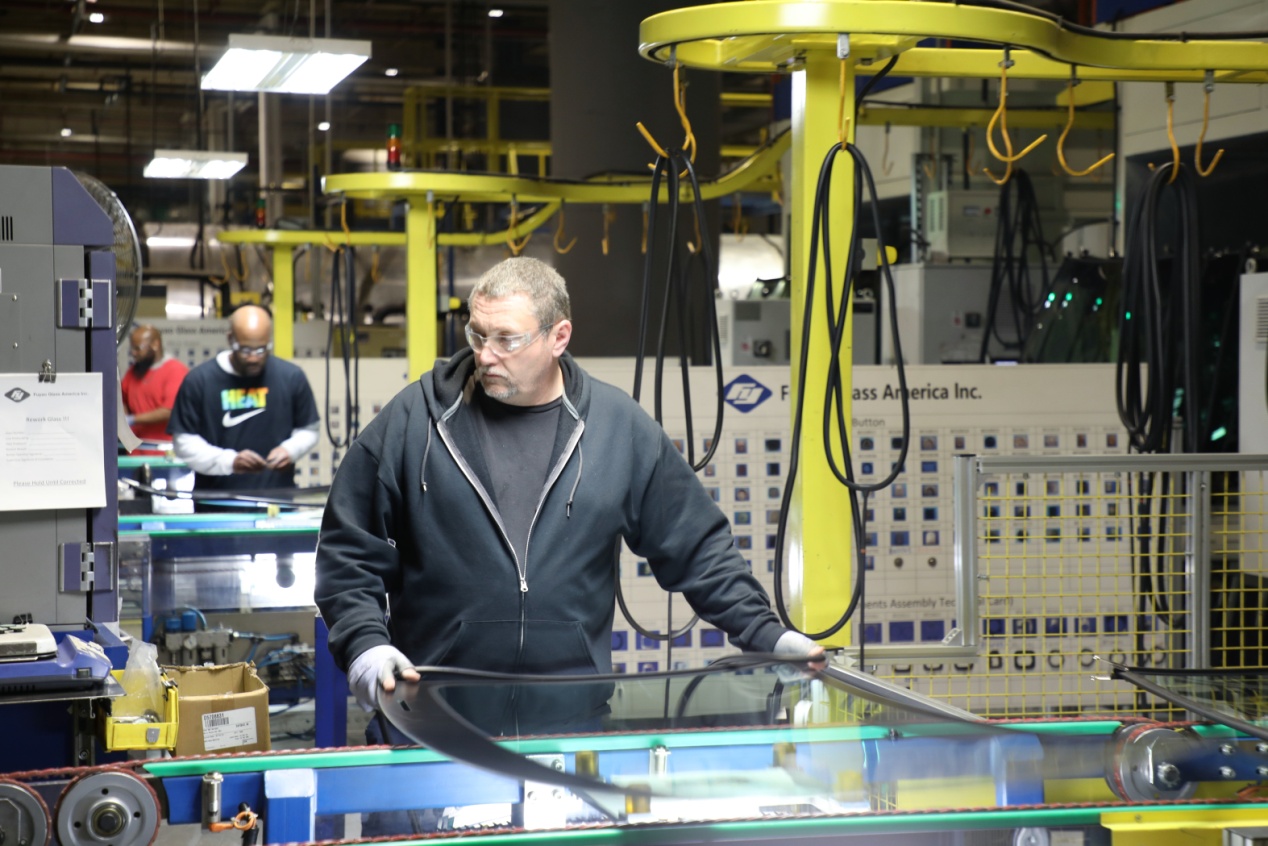 (Photos: Li Zhiwei/People's Daily)
During the last five years, Fuyao has invested more than $600 million in Ohio and created more than 2,300 jobs in the Dayton plant. DeWine commended Cao Dewang, board chairman of Fuyao Group, as a "civil ambassador" in promoting Ohio's ties with China and said he hoped Fuyao's success in the state will lure more Chinese companies.
Huang Ping, Chinese Consul General in New York, said that Fuyao's investment and development in the US has demonstrated that China and the US "could and should cooperate."
"Although we have many differences in culture and history, and different ways of national development, this does not mean that we cannot work together," Huang said, adding that the cooperation between China and US will benefit the people of both two countries and also the people of the world.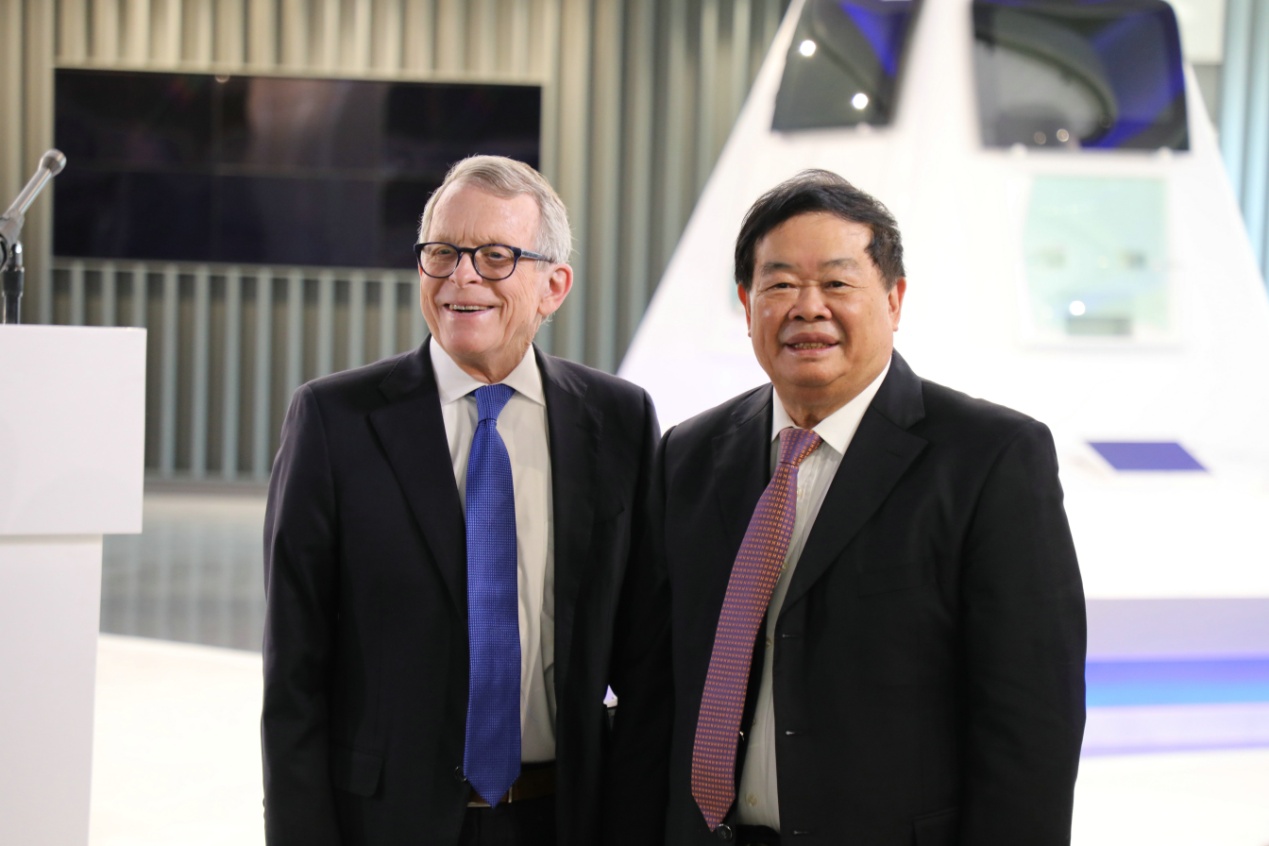 Ohio Governor Mike DeWine and Fuyao Chairman Cao Dewang.
Cao said Fuyao's decision to invest in the US meant the company, the world's largest auto glass manufacturer, is willing to compete fairly with other American companies and rely on strength to win. He said that Fuyao not only directly created more than 2,300 jobs, but also drove more than 3,800 jobs in related industries.
In an interview with reporters, Cao said that he has full confidence in Fuyao's operations in the US and the US market and will continue to promote investment. He said that trust is particularly important for Sino-US relations.
According to its annual public report, the company made more than $440 million in 2019, an increase of 18.54 percent over the previous year.
Montgomery County Councilwoman Debbie Lieberman hailed the plant an example of a symbiotic Chinese-American partnership. "I think that this sets a great example. An investor, like the chairman, isn't afraid to continue to make investments here," said Lieberman.
The Chinese auto glass producer gained wider attention after the 2019 documentary "American Factory" stirred mixed reactions to working conditions and culture in a Chinese factory. The Netflix production, financed by former US President Barack Obama, was nominated in the Documentary Feature category of the 2020 Academy Awards.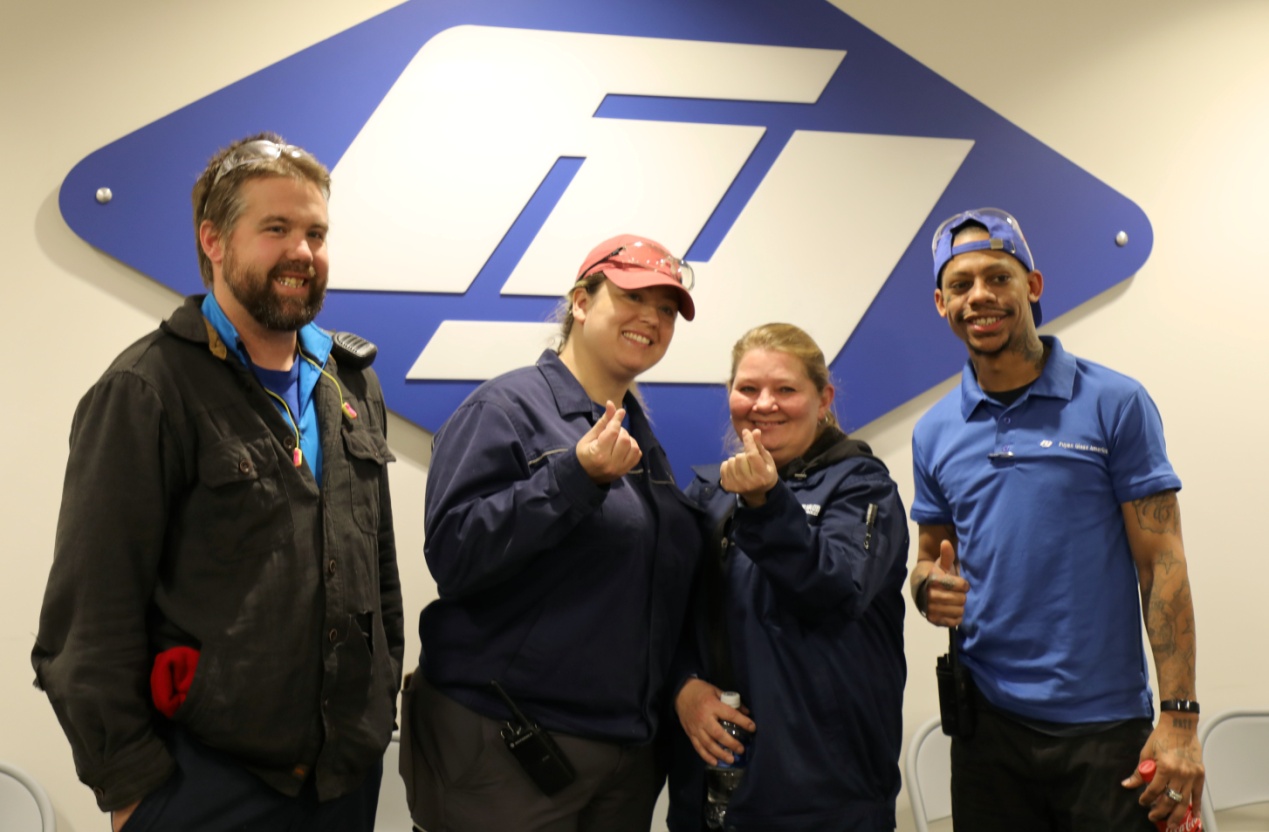 Josh Erby, Carrie Yount, Suzanne Burden, Stephan Marshall, are the employees in Fuyao's plant. They are satisfied with their jobs.
Carrie Yount, who has worked for four years in the plant, told reporters that everyone in her team is satisfied and earns better than their previous jobs.
Yount said this plant is "the most generous" company that she has worked for. "One of my friends called me last week and said that after watching the documentary 'America Factory', she feels sorry for me for working in Fuyao. I said No, the documentary is not the truth. The film is biased."
Suzanne Burden, another employee who has worked in the plant for 5 years, said that she was promoted several times and traveled to China for free last year. She said that thanks to this job, she bought a new house, a new car, and travelled with her family. She has extra money for shopping. Her life has changed a lot, and she said many employees had the same experience.
Fuyao launched recently a huge canteen for its employees in its Dayton plant which could accommodate thousands of people at the same time. The employees can enjoy free lunch in this cafeteria covering an area of 1,200 square meters.