As Seoul pledges to reconnect railways, US isolated on DPRK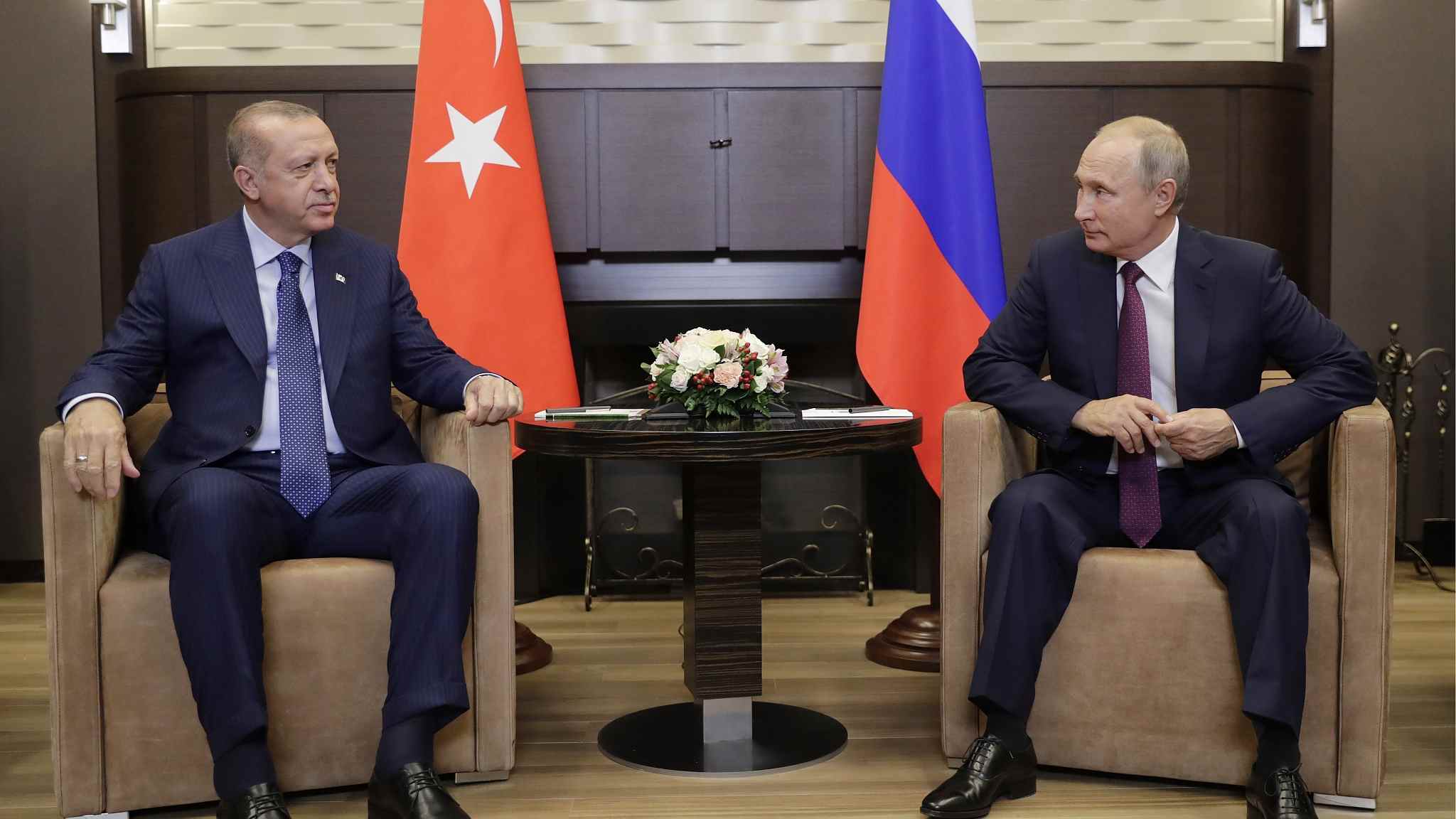 (Photo: CGTN)
Editor's note: Tom Fowdy is a UK-based political analyst. The article reflects the author's views, and not necessarily those of CGTN.
On Monday, the ROK government committed to connecting their railways with that of their neighbor, the DPRK, at some time between November and December. When complete, it will be possible for trains to travel throughout the entire Korean Peninsula. The move marks a fulfillment of plans set out in the historic Panmunjom Declaration between ROK President Moon Jae-in and DPRK leader Kim Jong Un in April.

However, the plans have drawn opposition from Washington, who has publicly warned the ROK not to violate either United Nations or US unilateral sanctions against Pyongyang.

Once having been unified on advocating tough measures against Kim Jong Un, the two countries no longer see eye to eye on the matter. Seoul believes that economic engagement is the key to achieving peace with the DPRK, whilst Washington insists pressure must stand until Pyongyang completes denuclearization.
However, not only is the American approach highly unrealistic in the lopsided demands that it is making towards Kim's government, but it is also increasingly isolated and untenable as support for existing sanctions around the world begins to wane.
With even its own allies having doubts about the merits of pressure, the US needs to adjust to the new reality, or forfeit any progress on the nuclear issue.
Last year's sanctions on the DPRK were dramatically tightened at the request of the Trump administration, the US having secured robust cooperation from China, Russia and regional allies in ASEAN.
Such nations decided to earnestly cooperate out of concern for international security and stability, but also intimidation from Trump's highly inflammatory threats of unilateral military action if Pyongyang was not brought to the table to negotiate.
Many people believe these sanctions had some success in their purpose. The endless spree of DPRK missile testing came to an end, with such measures serving to ignite diplomacy and peace initiatives between all the parties involved.
However, this does not mean sanctions are a resolution or an end in themselves. Kim Jong Un is not naive. The American logic that the DPRK will fully, unilaterally and single-handedly disarm in exchange for the lifting of sanctions is unrealistic, because they would be surrendering their entire leverage for something America could slap back on them in a whim, accountable to nobody.
They have just watched the US unilaterally tear up a verified nuclear deal with Iran based on false allegations and assert massive unilateral sanctions. Giving in to Washington's demands would be suicidal. Thus, although peace can be achieved, Pyongyang simply cannot trust the US. This obstacle has to be moved first, sanctions can't deliver that.
President Moon Jae-in knows this. He recognizes that for progress to be made with his neighbor, each step and agreement should be reciprocal. Instead of the one-sided capitulation Washington demands, he notes that the US should give something, and then Pyongyang should give something back.
In addition, he further notes that economic engagement with the government will increase the incentive for peace and interdependence. Overall, he recognizes that denuclearization and conflict resolution are not a demand, but a long-term, evolutionary process. It requires efforts from both sides. As a result, his administration has shifted from following Washington's "maximum pressure" to instead wanting sanctions to be lifted.
Moon simply isn't the only one. China has called for them to be lifted too as well as Russia.
At the same time, many countries in ASEAN would also like to resume economic activities with the DPRK as well once sanctions are out of the way. Singapore, the host of the famous Trump-Kim summit, is very keen to help DPRK's future development, as is Vietnam, the Philippines, India and so on, none of whom are hostile to the DPRK, even if last year's activities did anger them.
All around the region, appetite for keeping pressure on the country is waning. Even outside of Asia, Europe is shifting its priorities; diplomatic sources say they are not really interested in pushing new rounds of pressure against Pyongyang.
As a result, the US is increasingly on its own diplomatically. It is making unrealistic demands whilst attempting to bully other parties with unilateral measures into reluctantly toeing its line. There are signs it is getting desperate, such as even blocking its own NGOs from giving humanitarian aid to the country in the bid to scavenge more "leverage".
However, no progress in diplomacy with the DPRK is going to be made until they shift their position and are prepared to alleviate sanctions. Everyone is waiting. It is time to offer Pyongyang partial sanctions relief in exchange for concessions. If it doesn't, then expect this position to drag out for a long time and for the sanctions to gradually lose legitimacy over time.