Asian neighbors look to each other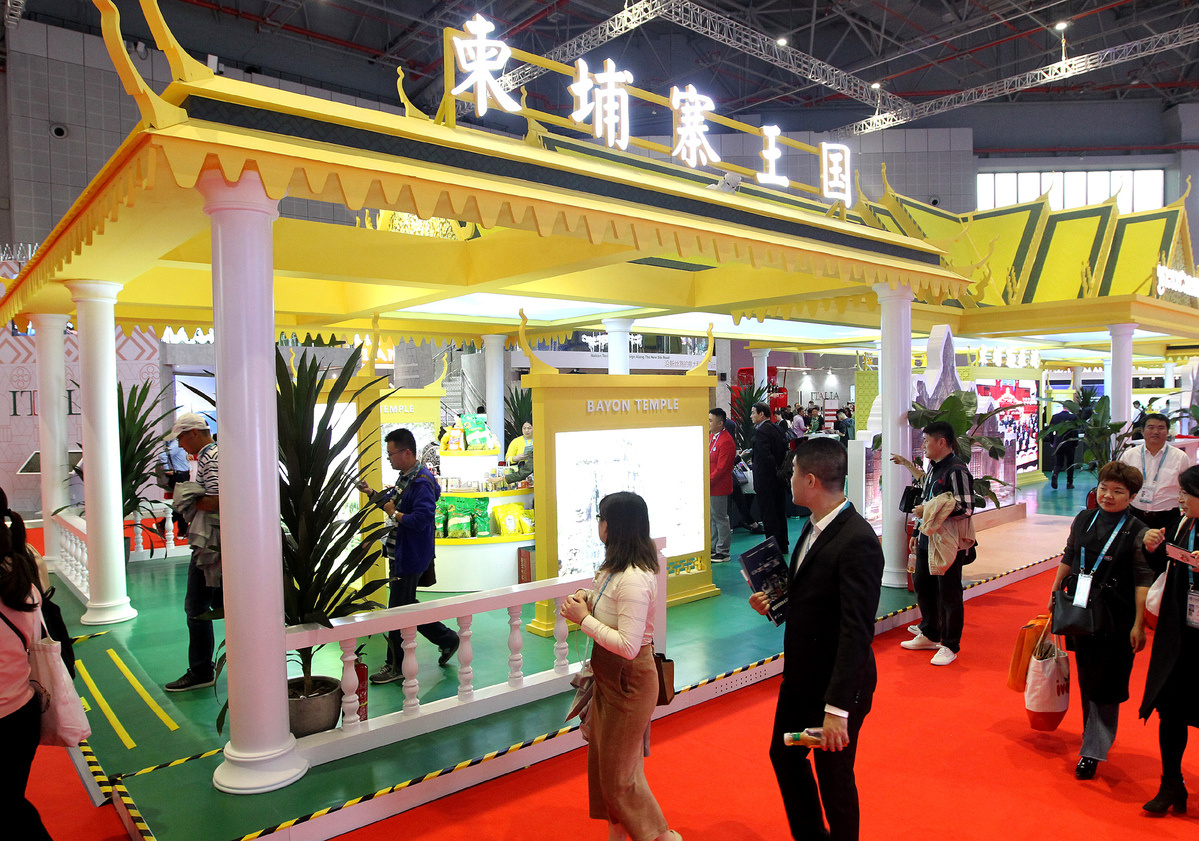 The signing of the China-Cambodia Free Trade Agreement on the first leg of Chinese State Councilor and Foreign Minister Wang Yi's five-nation trip to Southeast Asia is a notable accomplishment.

With Beijing's ties with some Western countries turning sour, the agreement came as a reminder that the best chances of post-pandemic cooperation lie right next-door in the immediate neighborhood.
Unlike those usually taking years, even decades, of tough bargaining, negotiations on the China-Cambodia FTA did not start until earlier this year. Such efficiency owes much to the historical friendship and broad good feelings between the two countries.
China and Cambodia have become increasingly interconnected economically over the years, through which both sides have benefited. The FTA will bring the two economies closer, and to higher levels going forward.
Wang will also visit Malaysia, Laos, Thailand and Singapore over the next few days. Taking into account the recent visits to Beijing by a special envoy of the Indonesian president and the foreign minister of the Philippines, this presents a clear picture of countries in the region, which have emerged from the pandemic relatively sooner, acting to reorient development priorities and shore up regional cooperation.
Wang's visits are meant to open up new possibilities for the post-pandemic era. Despite some Western powers giving the cold shoulder to Beijing's proposals on global governance, from multilateralism to the idea of a community with a shared future for humankind, there are clearly more receptive ears in Asia. Historical friendships, cultural closeness, along with similar development needs determine that forging mutual understanding and confidence may be easier closer to home.
Mutual support through the course of the pandemic has further consolidated the region's sense of community. With the support of its endeavors to help neighboring countries contain the coronavirus, via the sharing of supplies and knowhow, Beijing's talk about China and the members of the Association of Southeast Asian Nations building a community with a shared future sounds truer now than ever before.
The more effective control these countries have exerted over the pandemic has also put them in better positions to greet post-pandemic development opportunities. The "express" and "green" channels that have been opened for goods and personnel between China and some ASEAN members will prove instrumental in preserving stable supply and industrial chains in the region.
In part because of the pandemic, ASEAN has become China's No 1 trading partner. Chinese investments in ASEAN member states grew 53.1 percent in the first half of 2020, highlighting the potential for cooperation.
Taking full advantage of the existing partnerships and cooperative mechanisms and upgrading them will certainly produce greater benefits.